My Hero Academia, being one of the most popular series in the manga/anime industry, has spawned a variety of captivating spin-offs that offer unique perspectives on Kohei Horikoshi's original story. These spin-offs aim to expand the content of the main series in different ways, but their canonicity remains a subject of discussion and interpretation among fans.
Let's delve into each spin-off and explore their relationship with the canon My Hero Academia story. First, we have "My Hero Academia: Smash!" This gag manga, consisting of easily digestible four-panel gags, entertained readers from 2015 to 2017 across five volumes. Unlike the main series, "Smash!" is primarily comedic in nature, allowing it to bend the characters for humorous effect. While the gags require original scenarios that deviate from the actual canon, the series never goes entirely out of character. It's evident that "Smash!" cannot be considered canon, although certain elements could seamlessly fit into the overarching storyline.
Next, we have "My Hero Academia: Vigilantes," which is the most story-focused spin-off. Running from 2016 to 2022, this series introduces Koichi Haimawari, a young man who fights crime alongside other vigilantes after failing to get into a traditional hero school. Initially, "Vigilantes" tells its own story that loosely aligns with the main series, but it does introduce certain elements that contradict established canon. For instance, it depicts All Might's hero agency, which contradicts the notion that he only worked with Sir Night Eye as his sole sidekick. However, "Vigilantes" significantly veers towards canonicity when it enters an arc centered around Eraser Head and Present Mic's time as UA students. This arc introduces Oboro Shirakumo, a character whose fate intertwines with the main series, particularly regarding his connection to the nomu Kurogiri. With this pivotal plot point influencing the final battle in the main series, "Vigilantes" presents a strong argument for its canonicity despite some inconsistencies.
Lastly, we have "My Hero Academia: Team Up Missions" (TUM), which serves as a midpoint between "Vigilantes" and "Smash!" This spin-off places a greater emphasis on comedy while attempting to flesh out character interactions and development. The premise of TUM is based on a canon event, namely All Might's retirement leading to an increased focus on hero teams. However, TUM includes numerous slice-of-life chapters that don't involve hero work or villain encounters. These chapters often take place in the UA dorm rooms, showcasing a more relaxed side of the characters' lives. Additionally, certain chapters in TUM serve as precursors to the My Hero Academia movies, which themselves have questionable canonicity. Furthermore, TUM features chapters that directly contradict the established canon, such as All Might's presence in the field after his retirement and an exaggerated response from Class A to retrieve a random child's ball. Consequently, while certain parts of TUM could potentially be considered canon, it's safe to assume that a significant portion deviates from it.
In conclusion, the canonicity of My Hero Academia's spin-offs varies. "Vigilantes" holds a strong argument for being considered canon due to its integration of crucial plot points that tie into the main series. On the other hand, "Smash!" takes more liberties for comedic effect but still contains elements that could align with the canon. "Team Up Missions" falls somewhere in between, with a blend of comedy and moments that contradict the canon. Ultimately, these spin-offs offer fans additional content and diverse perspectives on the My Hero Academia universe, expanding the enjoyment and
Indeed, the spin-offs of My Hero Academia provide fans with a rich tapestry of storytelling and exploration within the beloved universe. While their canonicity may vary, they offer unique experiences and expand upon different aspects of the main series.
One aspect worth considering is the role of spin-offs in enhancing the overall world-building of My Hero Academia. These supplementary works provide opportunities to delve into the lives of side characters, explore untold backstories, and introduce new dynamics and relationships. They allow fans to gain a deeper understanding of the intricate web of heroes, villains, and the society they inhabit.
Moreover, spin-offs can offer refreshing perspectives and storytelling approaches. For instance, "My Hero Academia: Smash!" adopts a comedic tone, allowing readers to enjoy lighthearted moments and humorous interpretations of the characters. It provides a break from the intensity of the main series and showcases the versatility of the My Hero Academia universe.
Similarly, "My Hero Academia: Vigilantes" takes a different narrative direction by focusing on the lives of vigilantes operating outside the established hero system. It explores themes of justice, heroism, and the gray areas that exist within society. Through the experiences of characters like Koichi Haimawari, "Vigilantes" sheds light on the complexities of the hero world beyond the traditional hero schools.
As for "My Hero Academia: Team Up Missions," it offers an exciting opportunity to witness unique collaborations and interactions between heroes from different schools. While it may have its comedic moments and departures from the canon, it still contributes to the exploration of teamwork, character dynamics, and the growth of aspiring heroes.
Ultimately, the canonicity of these spin-offs should not overshadow their value as standalone works. They provide additional content for fans to enjoy, expand the universe, and offer different perspectives on the characters and their journeys. Whether or not they align perfectly with the canon, they contribute to the overall tapestry of My Hero Academia, allowing fans to engage with the world in diverse and imaginative ways.
In conclusion, while the canonicity of My Hero Academia's spin-offs may vary, they offer exciting and worthwhile experiences for fans of the series. Each spin-off brings something unique to the table, be it comedy, exploration of vigilante life, or showcasing dynamic team-ups. As fans, we can appreciate and enjoy these spin-offs for what they add to the larger My Hero Academia universe, whether or not they are officially deemed canon.
We bring out some of the most well-known My hero academia collection, all of which are available at reasonable costs. Visit our link now if you are interested in the My hero academia collection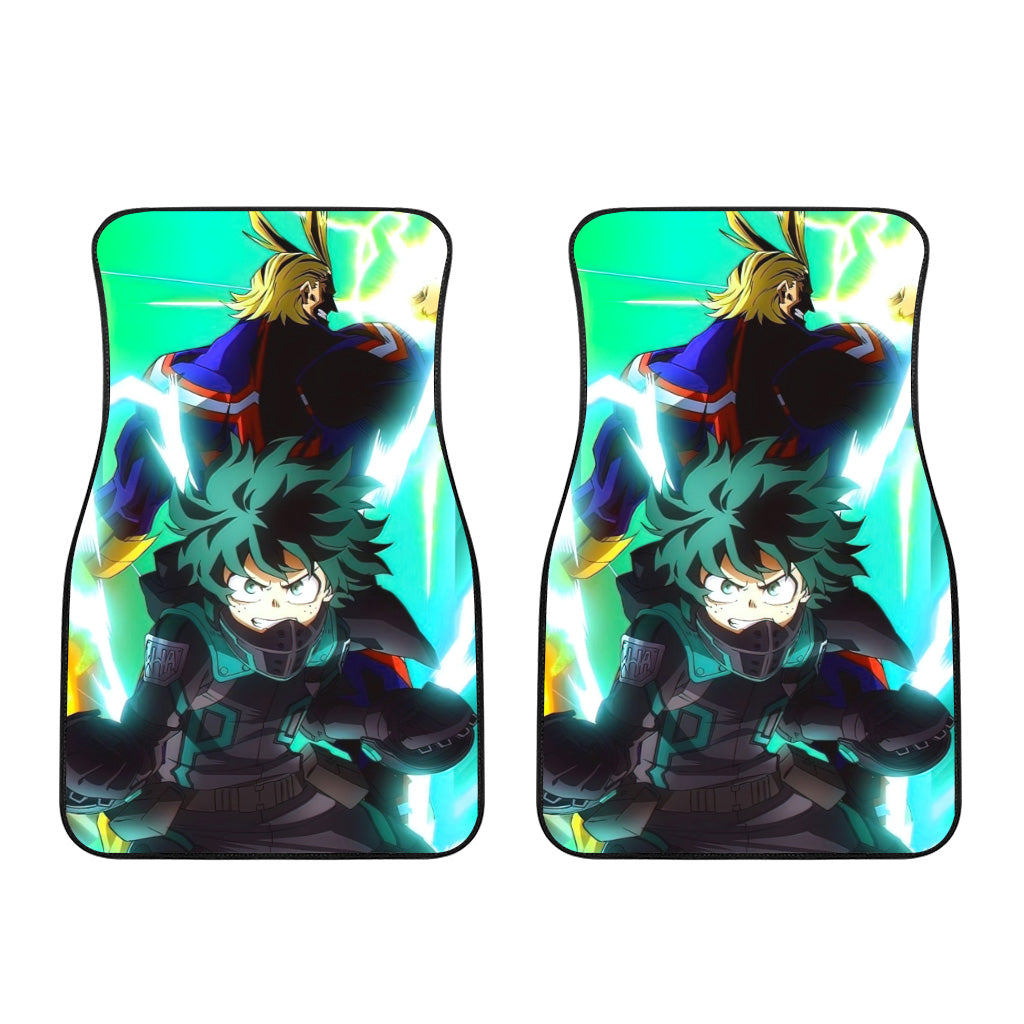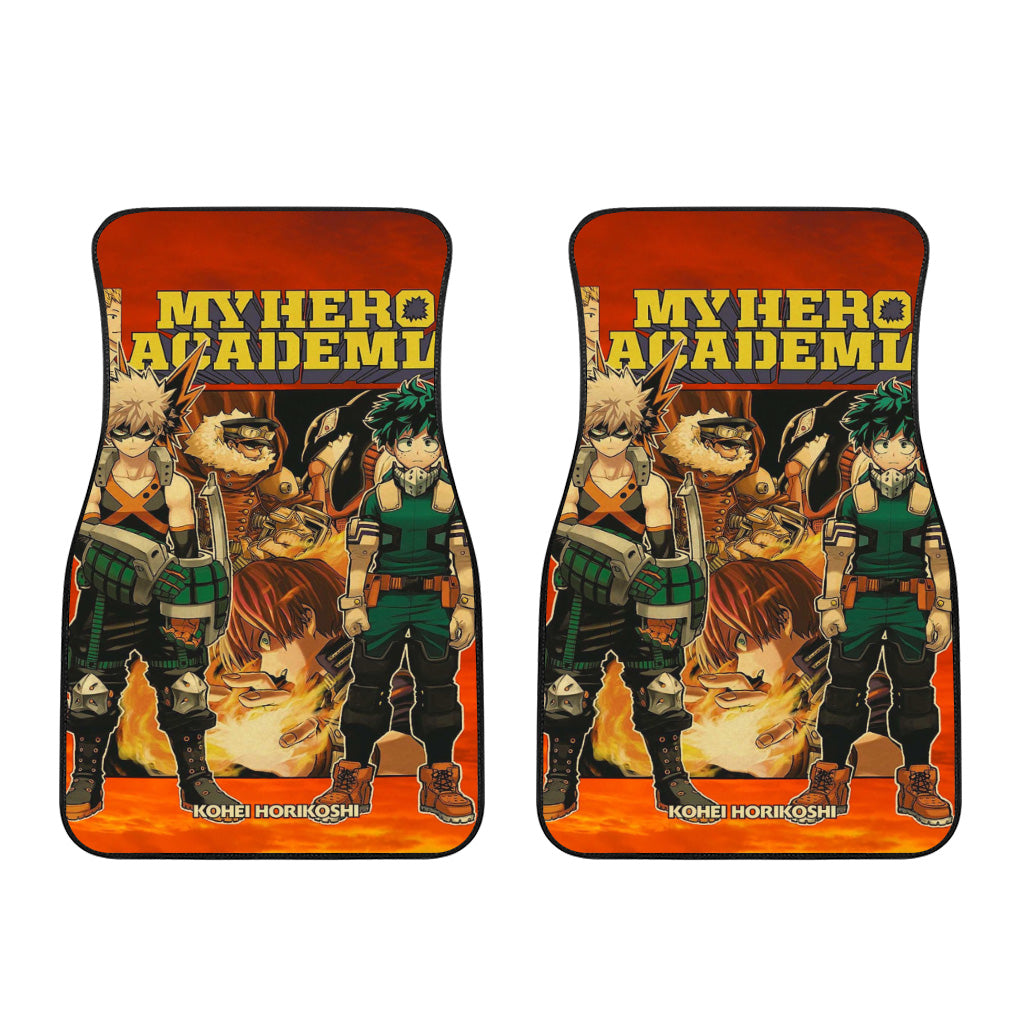 Ochaco, Ojiro, Kaminari, Kirishima, Koda, Sato