"Tobio Kageyama's Transformation at the All-Japan Youth Camp in Haikyuu!!"
Tobio Kageyama, a key character in Haikyuu!!, undergoes significant growth as a player during his time with Karasuno's volleyball team. However, his journey takes an interesting turn when he attends the All-Japan Youth Camp.
Initially introduced as a formidable rival to the protagonist, Shoyo Hinata, during their middle school volleyball tournament, Kageyama soon discovers that his controlling nature earned him the reputation of a dictator among his teammates. This realization leaves him with a newfound insecurity as he enters high school.
At Karasuno High School, Kageyama and Hinata find themselves on the same team, where they must learn to collaborate effectively. As they work alongside their teammates, the Karasuno team excels and qualifies for the All-Japan High School Volleyball Championship Tournament. However, Kageyama's journey takes an unexpected turn when he receives an invitation to the prestigious All-Japan Youth Camp.
The training camp presents a new challenge for Kageyama as he finds himself separated from Hinata, his usual partner on the court. Struggling to connect with his fellow trainees, Kageyama realizes that the only way to communicate effectively is through volleyball itself. During practice, he receives constructive criticism from the coach and learns to adjust accordingly. He also interacts with other players, including a left-handed spiker and a player reminiscent of Hinata, named Korai Hoshiumi. Through these encounters, Kageyama hones his skills and continues to improve.
One particularly eye-opening moment for Kageyama occurs when another trainee remarks on his transformation. Initially perceived as difficult to get along with, Kageyama's improved playing style reveals his growth as a player. As the camp progresses, Kageyama explores different positions, gaining a deeper understanding of his teammates' roles. When the week comes to an end, he reunites with Hinata and returns to Karasuno with not only new skills but also a profound appreciation for the support and growth fostered by his teammates.
Attending the All-Japan Youth Camp serves as a catalyst for Tobio Kageyama's development as a volleyball player. By experiencing a diverse range of training methods and playing positions, he recognizes his own progress and the impact his teammates have had on his growth. The challenges faced and lessons learned with the Karasuno Volleyball Club have helped Kageyama mature, pushing him forward on his path of improvement.
We bring out some of the most well-known Haikyu collection, all of which are available at reasonable costs. Visit our link now if you are interested in the Haikyu collection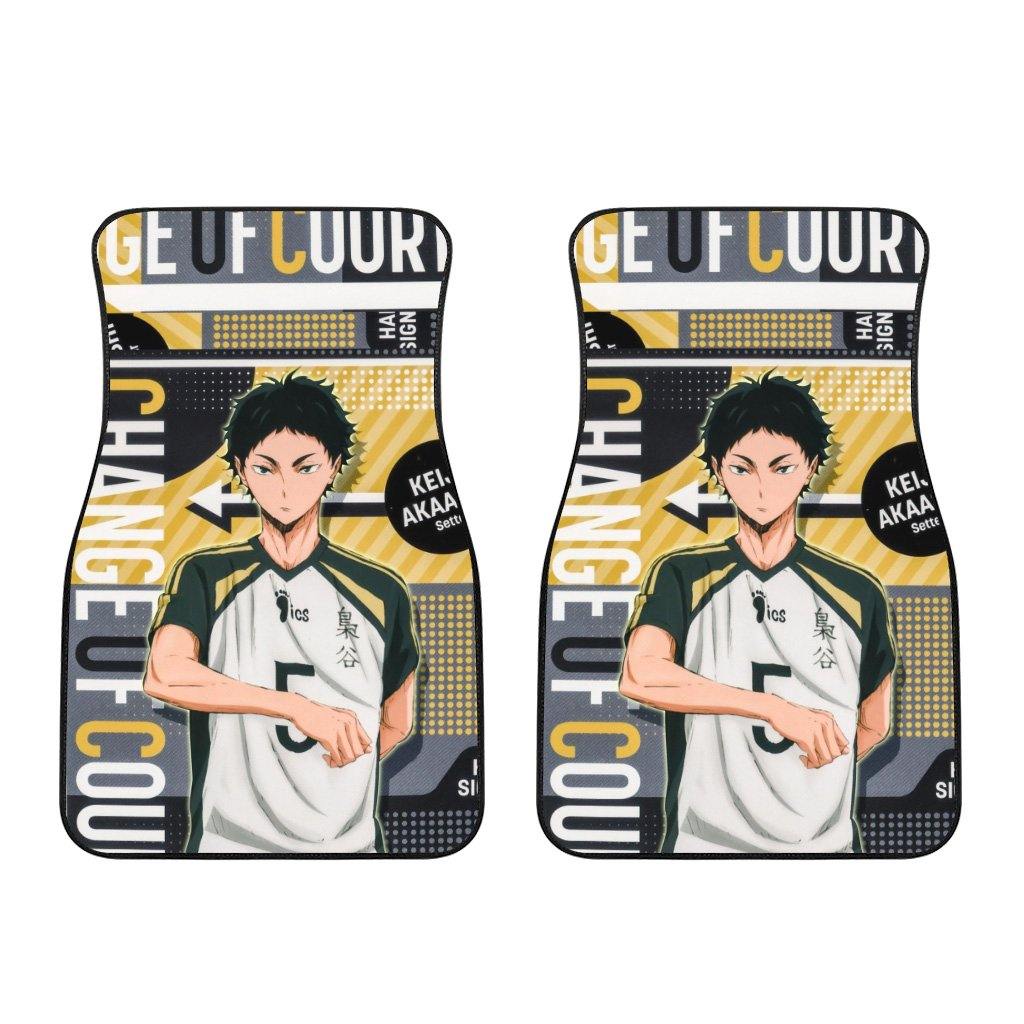 Yukinari, Uchizawa, Natsu, Saeko, Makoda, Miwa