In the gripping world of Demon Slayer, the latest season delves into the enigmatic Swordsmith Village and introduces two new Hashira: Mitsuri, the Love Hashira, and Muichiro, the Mist Hashira. While Muichiro possesses immense strength as one of the top-ranked Demon Slayers, he is often dismissed as an "airhead" due to his constant distraction and lack of memory regarding his own childhood.
However, everything is about to change in the upcoming episode of the Demon Slayer anime. Fans are eagerly awaiting the revelations surrounding Muichiro's past and the fate of his older twin brother, Yuichiro Tokito. (Please note that spoilers for Demon Slayer season 3 episode 8, set to release via Crunchyroll on May 28, lie ahead.)
In chapter 118 of the Demon Slayer manga, which will be adapted in season 3 episode 8, Muichiro's suppressed memories start resurfacing amidst his intense battle against Gyokko. Through poignant flashbacks, we learn that tragedy struck Muichiro's life during his childhood. His mother tragically succumbed to a sudden illness, and soon after, his father met a fatal end after falling from a cliff. Left alone, Muichiro found solace in the care of his twin brother, Yuichiro.
However, their relationship was far from harmonious. Yuichiro harbored resentment towards their father, ridiculing him for what he considered a meaningless death. Young Muichiro would often break down in tears whenever Yuichiro expressed his disdain for their late father. Unfortunately, Yuichiro's lack of empathy and sharp tongue led him to unleash his frustration on his younger brother, frequently referring to him as "nothingness," a cruel play on the first character of Muichiro's name, which is "Mu."
Despite their turbulent bond, the brothers continued to live together. Nevertheless, Muichiro couldn't shake the feeling that his presence hindered Yuichiro's progress, fueling a sense of resentment within himself.
At the age of 11, Amane Ubuyashiki, the wife of Kagaya and the leader of the Demon Slayer Corps, paid a visit to the twins. Amane revealed their lineage of skilled swordsmen and encouraged them to join the Demon Slayer Corps. While Muichiro expressed genuine interest in becoming a swordsman, Yuichiro vehemently rejected the idea and berated his brother for even considering such a path. The relentless bullying reached a breaking point, leading to a complete breakdown in communication between the twins.
Tragedy struck one fateful summer night when a Demon infiltrated their home, severing Yuichiro's arm. Mocking the brothers for their perceived weakness, the Demon inadvertently ignited an intense rage within Muichiro. Channelling his fury, Muichiro overpowered the Demon, crushing it with his bare hands just as the sun began to rise, obliterating the creature.
As Muichiro crawled back to his dying brother, he heard Yuichiro fervently pleading to the gods for Muichiro's salvation. In his final moments, Yuichiro unveiled a startling truth: the "Mu" in Muichiro's name didn't signify "nothingness" as his brother had cruelly claimed, but rather "infinity" – a profound revelation reminiscent of the "Mu" in Mugen Train, symbolizing the Infinity Train Arc.
Overwhelmed by a flood of emotions and grappling with severe post-traumatic stress disorder, Muichiro's memories faded away, leaving him with a fragmented past.
In the Demon Slayer anime adaptation, Muichiro Tokito is brilliantly voiced by Kengo Kawanishi, a talented voice actor known for his remarkable performances. Kawanishi's notable roles include Rei Kiriyama in March Comes in Like a Lion, Gen Asagiri in Dr. Stone, and Mikazuki Augus in Mobile Suit Gundam: Iron-Blooded Orphans. Hailing from Osaka, Kawanishi has also lent his voice to characters such as Shisui in Naruto Shippuden, Nahoya in Tokyo Revengers, Haruka in Blue Period, and Roland in The Case Study of Vanitas.
Fans eagerly anticipate the forthcoming episode of Demon Slayer, where the intricate tapestry of Muichiro's past will be unraveled, shedding light on his profound journey and the bond he shared with his twin brother.
We bring out some of the most well-known Demon Slayer collection, all of which are available at reasonable costs. Visit our link now if you are interested in the Demon Slayer collection!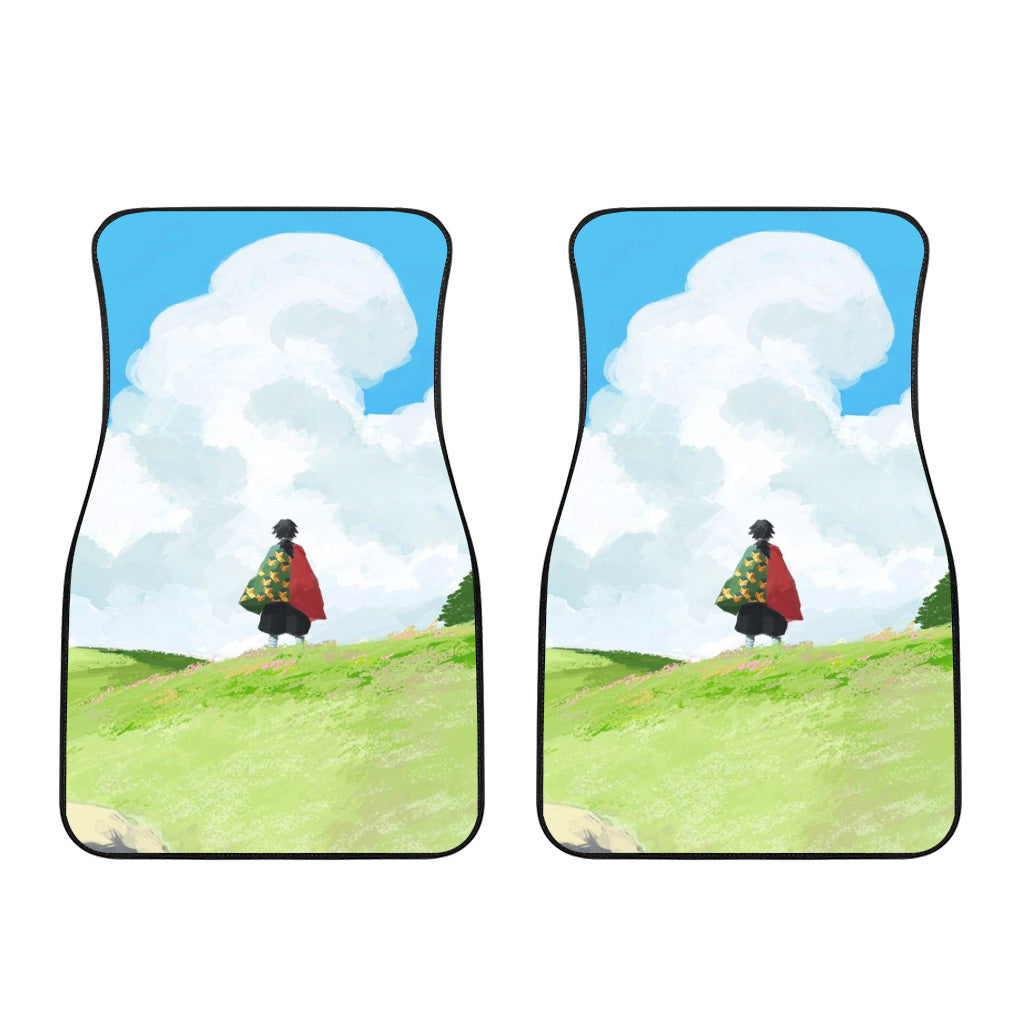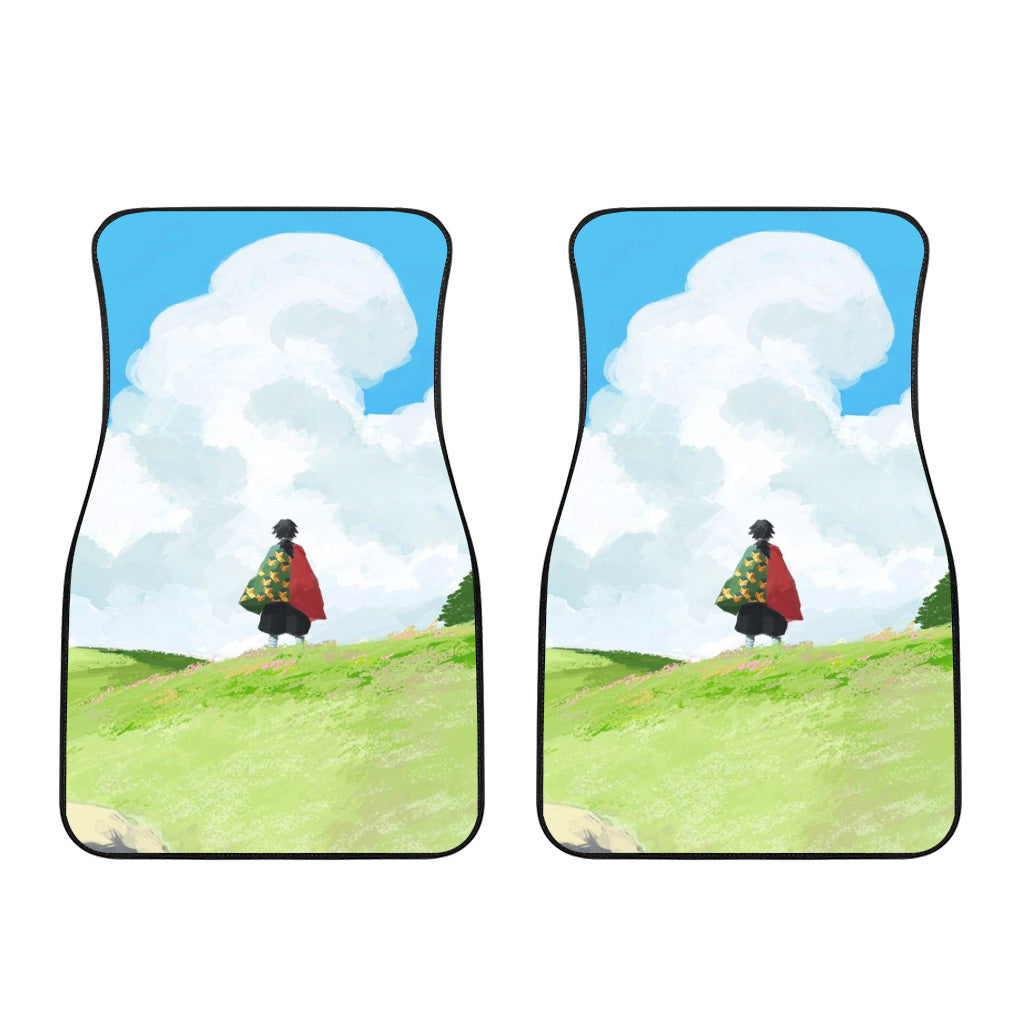 Rengoku, Kocho, Tanjiro, Nezuko, Zenitsu, Demon Slayer, Kimetsu no Yaiba