In the latest chapter of My Hero Academia, the Todoroki family conflict has finally come to an end, shifting the focus to Uraraka and Toga in Chapter 391. Following a brief hiatus, fans are eagerly anticipating the upcoming chapter, as it promises to delve into intriguing plotlines and further develop beloved characters.
The resolution of the Todoroki family arc was a highlight of the previous chapter, with Shoto Todoroki playing a pivotal role in saving his family and countless civilians from the explosive situation caused by Toya. Using his mastered Ice Quirk, Shoto froze Toya and brought an end to the conflict. While the fighting may be over, the resolution of the family's dynamics is still in progress, and Chapter 391 could potentially explore heartfelt conversations between Endeavor, Toya, and other family members.
Additionally, fans can expect the spotlight to shine on Toga, who has been on the run and is closely connected to Ochaco's character arc. The previous chapter provided a glimpse of Toga witnessing Toya's fall and expressing a desire for his happiness. Chapter 391 may see Toga confront her own character arc and engage in a significant final fight with Ochaco, providing both characters with deserving moments of development.
Another highly anticipated element is the long-awaited clash between All For One and All Might. Although the details of their battle have been scarce, this confrontation is expected to be monumental and one of the series' biggest highlights. All Might, despite no longer possessing a Quirk, is determined to stop All For One, and Chapter 391 could shed some light on this epic clash that will shape the next generation.
Moreover, the character Stain, who recently made an appearance, is set to play a crucial role in the final war. Known for influencing several characters in the story, Stain's actions and abilities have the potential to significantly impact the ongoing conflict. Chapter 391 might offer fans a glimpse of Stain's involvement and provide insight into his next moves.
With numerous compelling plotlines approaching their conclusions, My Hero Academia continues to captivate fans as it draws nearer to its end. Although Chapter 391 is not set to release immediately, fans can look forward to June 18, 2023, when the chapter will be available for free on the Shounen Jump and Manga Plus app.
We bring out some of the most well-known My hero academia collection, all of which are available at reasonable costs. Visit our link now if you are interested in the My hero academia collection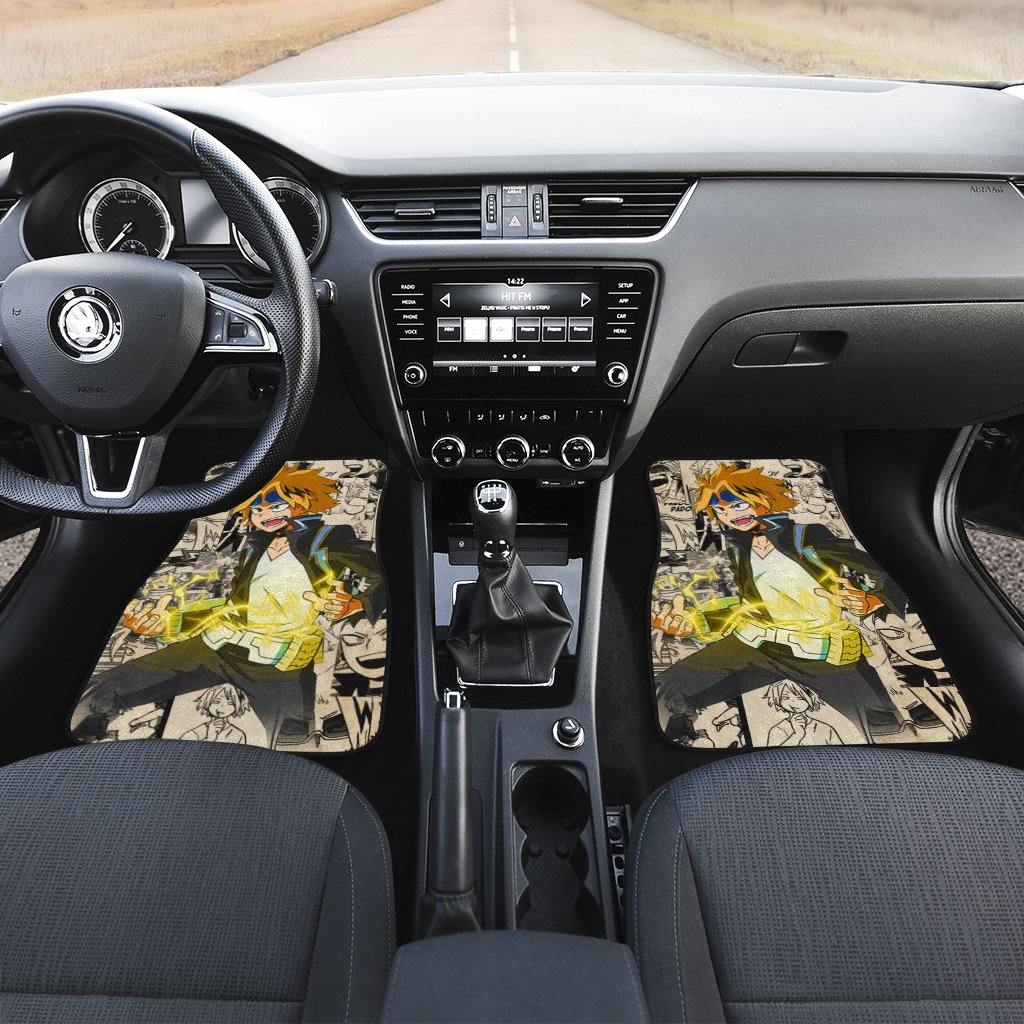 Bakugo, Izuku, Mineta, Yaoyorozu, Awase, Kaibara