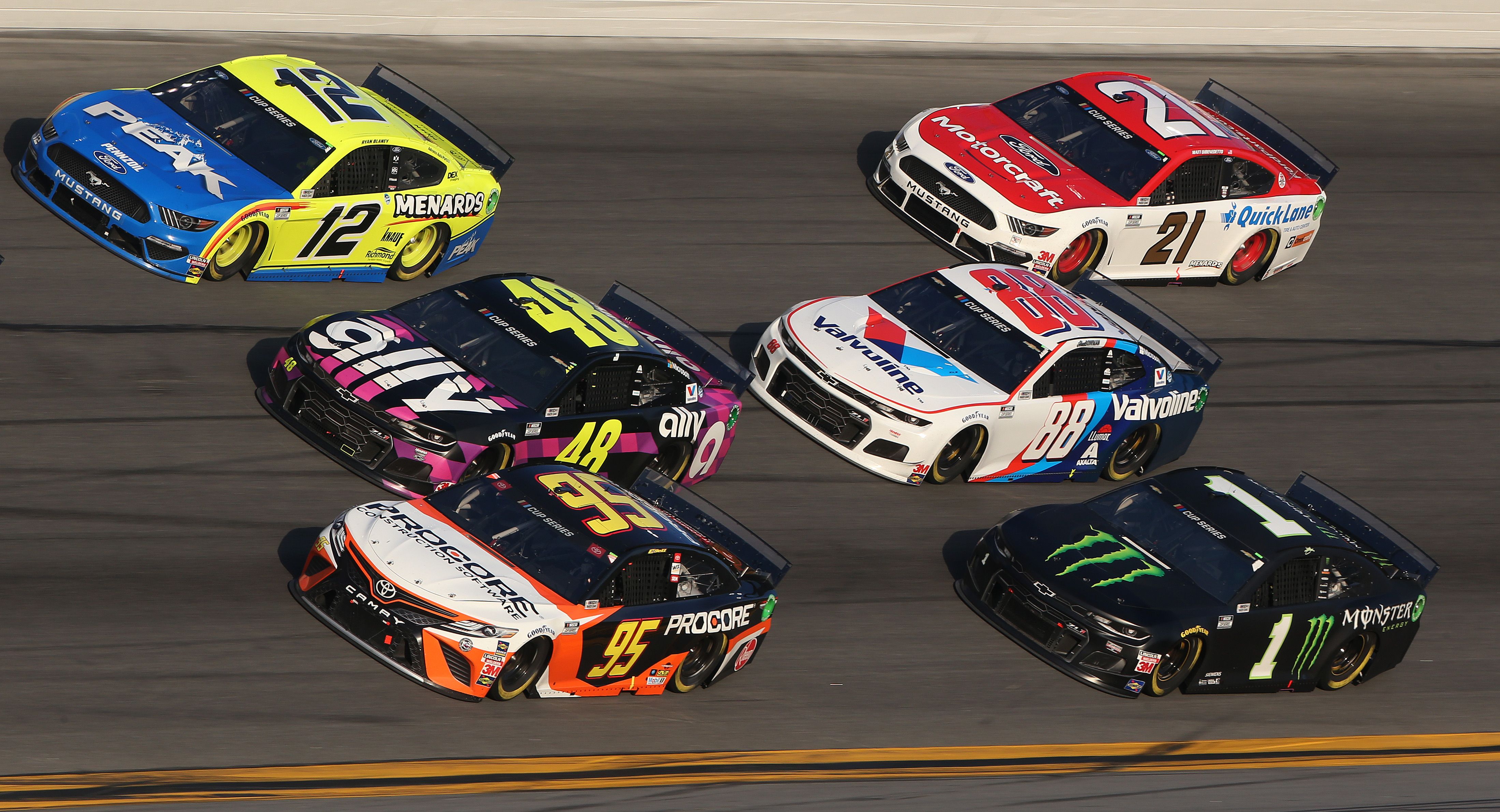 Starting in 2022, two drivers that won races in the ARCA Menards Series will compete full-time in the NASCAR Cup Series.
Team Penske announced on Thursday that Austin Cindric, 22, will replace Brad Keselowski in the No. 2 Ford Mustang. Harrison Burton, 20, will replace Matt DiBenedetto as the driver of Wood Brothers Racing's No. 21 Ford Mustang.
Cindric won his lone ARCA Menards Series race at Kentucky Speedway in 2016, the defending NASCAR Xfinity Series champion. From 2015 to 2017, he had four top-five finishes in eight ARCA Menards Series starts.
Cindric also won both ARCA Menards Series East (later NASCAR K&N Pro Series East) races in 2016. At both Virginia International Raceway and Watkins Glen International, he started on the pole and led every lap.
"Throughout my NASCAR career, I've grown a lot as a driver and an individual," Cindric said in a team release. "There are so many individuals within the walls of Team Penske that have elevated me to a level that matches this opportunity. The support towards my development from Roger, Team Penske, and all of our partners has been the leading factor towards race wins and a championship.
"The No. 2 car is iconic to this sport and is a number that represents the foundation of this team. It is a great honor and a great responsibility to continue that role. As 2022 gets closer, I am excited to embrace that. Until then, my focus remains on winning another Xfinity Series Championship."
Burton won the East Series championship in 2017 after winning five races and finishing in the top five in 14 others. He's also won three ARCA Menards Series races: at Toledo Speedway in 2017, Pocono Raceway in 2018, and the season-opener at Daytona International Speedway in 2019.
"Since I began racing quarter midgets, the hope and goal was always to become a full-time driver in the NASCAR Cup Series," said Burton. "Now, I get to do this with one of the most storied teams in NASCAR history in the Wood Brothers and with an association with Ford Motor Company and Ford Performance. I don't think I could have dreamt of a better situation to put myself in when it comes to the start of my NASCAR Cup Series career.
"Add to that the technical alliance with Team Penske and the knowledge I'll gain from working with their drivers and I'm really excited for 2022 and the future. This is a great opportunity for me and I can't thank Eddie and Len Wood enough for giving me this chance."
The uniforms of NASCAR racing drivers are currently available at the following websites for a reasonable price: