Denny Hamlin won the first race of the second round of the NASCAR Cup Series playoffs by taking advantage of several troubles faced by the Hendrick Motorsports drivers.
The Joe Gibbs Racing drivers looked powerful as the green flag dropped on Sunday and the round of 12 of the 2021 NASCAR Cup Series playoffs got began at Las Vegas Motor Speedway, and Hendrick Motorsports was the only team that could keep up.
William Byron's car was the fastest on the circuit for the remainder of the night, passing through the field multiple times.
Kyle Larson won the first stage, and as the track switched to a cooler surface in the desert night, he seemed poised to dominate. Joey Gase, on the other hand, had his left rear tire come off the wheel on lap 93, driving him hard into the outside wall.
A group of drivers elected not to pit under the ensuing caution flag period, including all four Hendrick Motorsports drivers.
With a pit stop under caution, the fuel window would be quite close, so it was a head-scratching move.
Almost everyone else came to a halt, and they were able to finish the stage. The drivers that chose to stay out had to pit with about 10 laps remaining in stage two, and the majority of them fell off the lead lap.
The out-of-order pit stops caused some confusion. Chase Elliott was the only Hendrick Motorsports driver to regain a lap before the stage concluded, and William Byron received a free pass to rejoin the lead lap.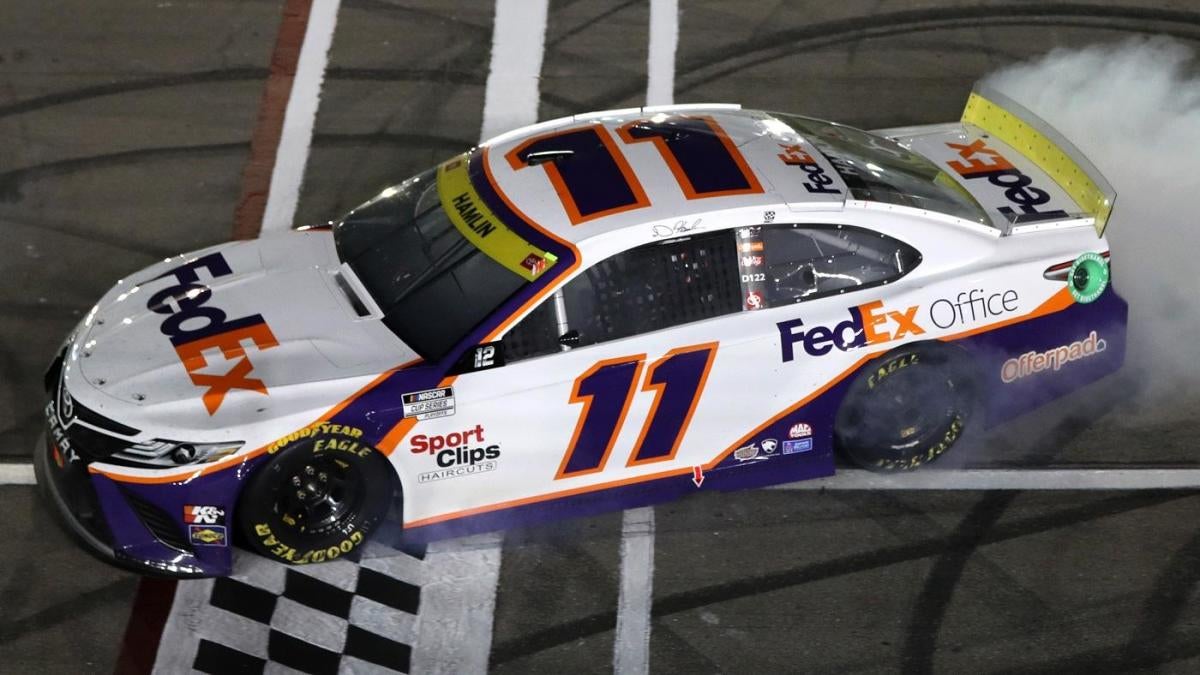 This left Larson and a slew of other contenders a lap behind, forcing them to turn around. The reason this mattered so much was that it meant starting the last stage on older tires. Because there were no caution flag periods in the final stage, drivers like Larson and Alex Bowman were never able to reclaim the positions they had lost.
To make matters worse, both Byron and Bowman suffered tire problems, thus putting an end to any chance they had of getting strong results.
For the second round in a row, Hamlin held off Elliott to win, and he can now focus on the next round of the playoffs after becoming the first driver to secure a position.
Hendrick Motorsports had multiple missed opportunities in this race, and I wouldn't be surprised if Mr. H called each crew chief to discuss the choice not to pit during the caution flag time. I wouldn't call it a rule of thumb — maybe a rule of fuel — but whenever you have the opportunity to pit within your pit window and under caution to finish a stage, do it.
The uniforms of NASCAR racing drivers are currently available at the following websites for a reasonable price: