McLaren had a challenging weekend in Qatar, but there was plenty going on off the track, with the team hosting a special guest.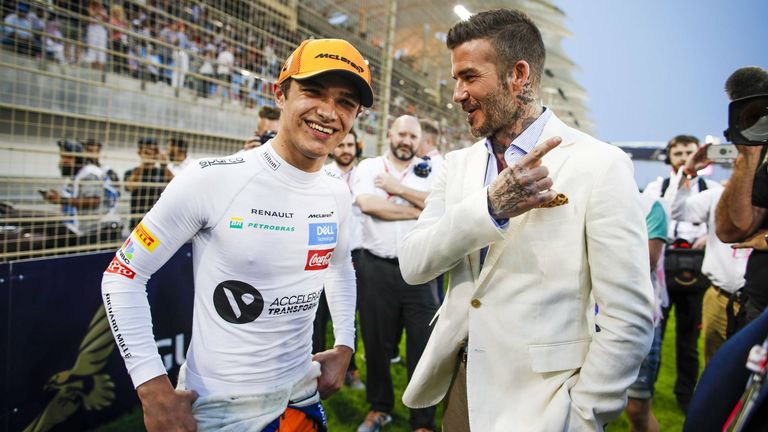 Lando Norris finished ninth after a puncture and Daniel Ricciardo finished 12th due to fuel-saving issues, giving McLaren just a few points at the end of a difficult Qatar Grand Prix.
Off the track, though, the team had plenty of highlights, including a trip to the golf course, more Netflix filming, and a conversation with football icon David Beckham.
Fortunately for fans, McLaren's cameras were on hand to record every detail.
Check out the video in its entirety below!
Several masks inspired by Formula One racing drivers are currently available at the following websites for a reasonable price:
Visit our store HERE for more options of Formula 1 racing masks.