Sebastian Vettel has stated that his efforts to help the environment aren't simply for show, and that he is pleased to see others wanting to help.
This season, the four-time World Champion has been seen working on a variety of projects, including opening a "bee hotel" in Austria to help protect the number of the insects there, as well as completing a bio-farming internship to learn how to produce organic produce.
When the German was observed in the stands at Silverstone organizing a litter-pick among fans, proponents took to social media to post videos, and he has spoken freely about how Formula One and the world at large can help in the fight against climate change.
"I'm not doing these things to just have people look at it," Vettel told reporters in Russia, quoted by Autosport.
"The first thing that I always want to ensure is that actually whatever I do, it makes sense. And it actually helps the place where we are and whatever we are doing.
"So I should speak about the initiatives for the bees. We've created some space or place for them to live and come back to. So that's always the prime interest.
"It's great if people are taking interest, and it therefore inspires others to maybe do similar, to think about it or question their activities and their behaviour, to just see how they could possibly contribute.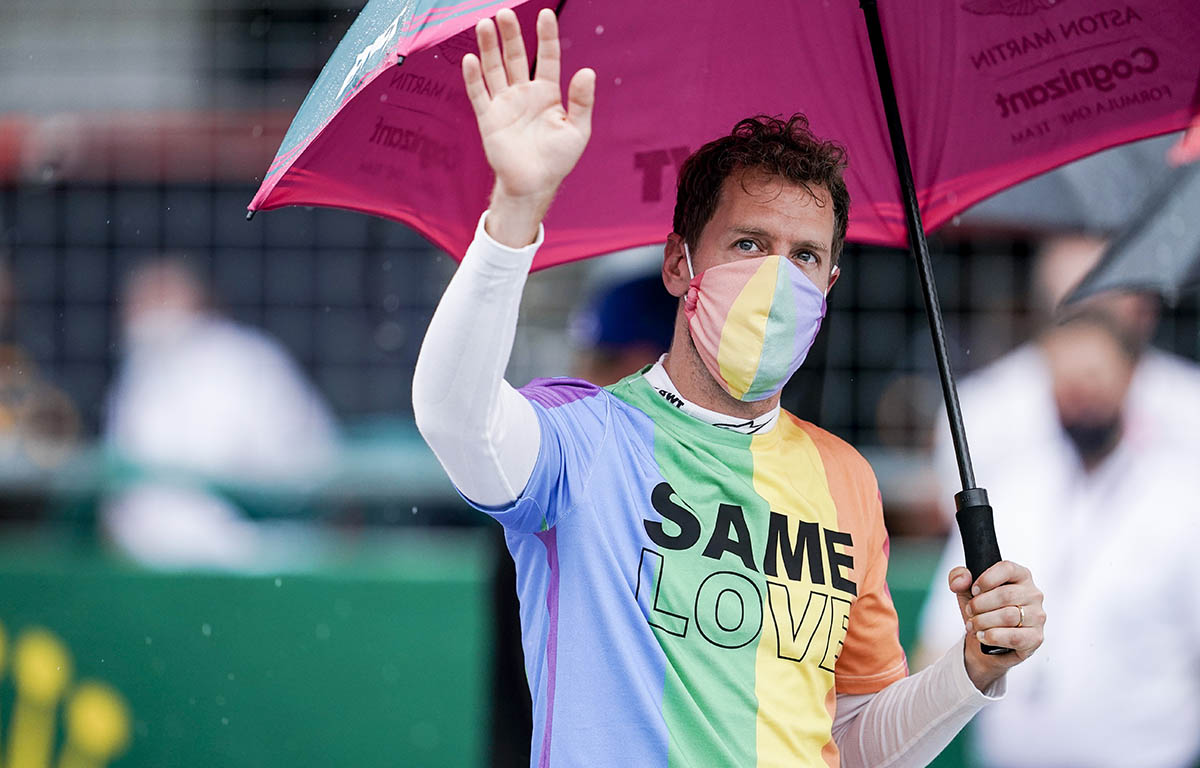 "But I think the first priority is always to make it credible for me, that it does make sense. It's great to say what we should do and talk about it, but I think you need to do it as well yourself.
"Otherwise, I think it's not authentic."
Vettel's activism isn't limited to the environment; he was recently photographed in Hungary wearing a "Same Love" t-shirt to show support for LGBTQ+ people, following the passage of a controversial law in the country earlier this month that prohibited any advertisements, films, or sex education for children under the age of 18 from containing any content relevant to homosexuality or gender reassignment.
Mattia Binotto, the Ferrari team principal, has noted a change in his former driver recently and believes that the Aston Martin driver's age has brought him more awareness.
"I think by the last couple of seasons, he was becoming more sensitive to those topics," Binotto said.
"He was discussing them, so certainly, we were aware of it. It's great to see that by getting older, normally you are getting older and more sensitive [of those topics].
"He's putting certainly a lot of effort and focus on it. So it's not a surprise, but great to see."
The uniforms of Formula One racing drivers are currently available at the following websites for a reasonable price: