Ralf Schumacher believes Aston Martin is "embarrassing" themselves right now, and that they are unlikely to improve much this season.
According to Aston Martin, the changes to the aerodynamic regulations for this year, which mostly impacted them and Mercedes, had a significant impact on them.
As a result, they remain alone in seventh place in the Constructors' standings, despite the fact that they would have been significantly closer to sixth-placed AlphaTauri if Sebastian Vettel had not been disqualified from the Hungarian Grand Prix due to a fuel sample issue.
Vettel had another tense moment in the Turkish Grand Prix last time out, when his attempt to use slick tyres failed miserably, denying the four-time World Champion and his ninth-placed teammate, Lance Stroll, any chance of gaining points.
Despite finishing second in Azerbaijan, Vettel's season has not gone as planned – but his compatriot, ex-F1 racer Schumacher,  places the blame well and truly at Aston Martin's door.
"'I refuse to believe Sebastian has embarrassed himself. It's more the team that is embarrassing itself at the moment," the former Williams, Jordan and Toyota driver said.
"'The package is just not going in the right direction and doesn't seem to be able to develop, although they have a very close co-operation with Mercedes. Of course, the fact they have taken on a lot of new staff could stand in the way."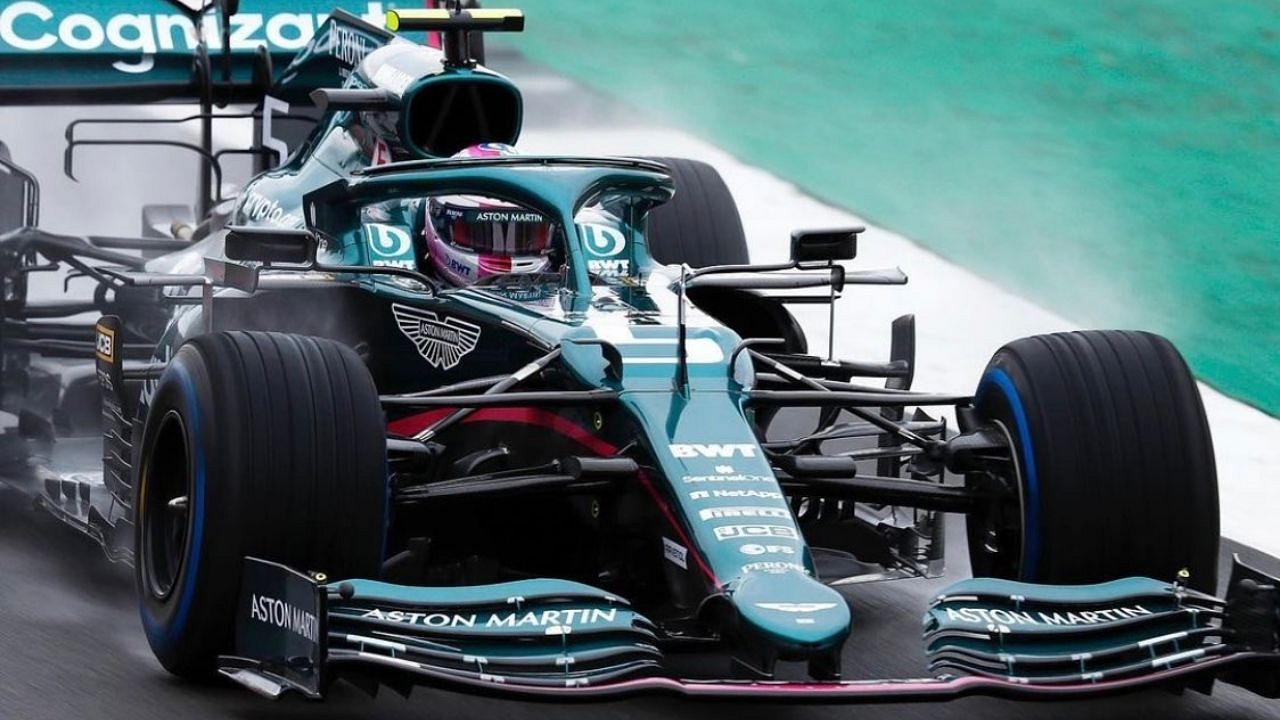 While Vettel and Stroll will remain as Aston Martin's driver line-up for the start of the new era next year, Schumacher does not expect many highlights from them in the remaining races of the 2021 season.
"'I don't think we will see Sebastian in the top 10 very often, unless accidents at the start happen like in Budapest," added the 46-year-old.
"They are definitely behind McLaren and Ferrari and even Alpha Tauri are in front, so it will be a tough end of the year for Vettel."
Schumacher also shared his thoughts on the title fight between Mercedes and Red Bull, which, despite Max Verstappen's six-point lead over Lewis Hamilton in the Drivers' standings, has recently shifted in favor of the reigning champions due to their car delivering the faster pace.
"It could possibly be a tough end to the year for Red Bull too, unless they can close the small gap to Mercedes in terms of engine performance," said Schumacher.
"'Now it's important that Red Bull make a step because Mercedes are a bit faster at the moment in terms of the car and the package.
"In the last two races Mercedes have become very strong. At the moment, everything speaks for Lewis but Red Bull have certainly not given up."
The uniforms of Formula One racing drivers are currently available at the following websites for a reasonable price: