In the previous episode of One Piece, Episode 1064, viewers were treated to an action-packed installment centered around the epic clash between Kaido and Luffy. With their longstanding rivalry, many fans anticipated Kaido to overpower Luffy once again. However, Luffy defied expectations by demonstrating his training in Busoshoku Haki, enabling him to inflict internal damage on his opponents. At the start of their rooftop battle, Luffy employed Busoshoku Haki to successfully harm Kaido. As the fight progressed, Luffy discovered how to utilize Haoshoku Haki, infusing it into his attacks. This infusion of Haoshoku Haki significantly amplified Luffy's offensive power, earning recognition from Kaido himself.
Episode 1064 also witnessed Kaido indulging in alcohol consumption. Luffy was taken aback by the Emperor's decision to drink at such a critical moment, leading to a temporary lapse in Luffy's guard. Luffy launched attacks against Kaido, but the intoxicated Emperor effortlessly evaded them. Kaido's movements became increasingly unpredictable as he lost control over his body. Although he claimed to be sober, it was evident that he was far from a stable state of mind, experiencing various mood swings, including shedding tears over the destruction of the castle. Despite his drunkenness, Kaido continued to pose a formidable threat to Luffy. Towards the end of the episode, the focus shifted to the Five Elders, who engaged in a discussion about a mysterious Devil Fruit possessing dormant powers. Additionally, viewers caught a glimpse of Zunesha, the enormous elephant, located outside of Wano.
Looking ahead, One Piece Episode 1065 is scheduled for release on June 11, 2023, titled "The Destruction of the Alliance? Fire up, the Will of the New Generation!" As the title suggests, the episode will delve into the efforts of the three members from the Worst Generation as they strive to defeat the two Emperors.
In Episode 1065, the spotlight will remain on Trafalgar Law and Eustass Kid as they continue their confrontation with Big Mom. Big Mom was taken aback by the power displayed by the two captains, realizing that she can no longer underestimate them. Nevertheless, Big Mom possesses additional tricks up her sleeve and can easily dispatch Law and Kid if they let their guard down. The battle could have been more evenly matched if Law and Kid had mastered their Devil Fruit Awakenings. However, both Supernovas have explicitly stated that they still lack control over their powers and can only utilize them a limited number of times. Regardless, Law and Kid must persistently chip away at Big Mom; otherwise, they will find themselves in dire straits.
While the major players engage in their respective fights, the threat posed by Kazenbo, the vengeful spirit conjured by Kanjuro, looms large. Driven by hatred, Kazenbo relentlessly seeks to reach the armory and obliterate everything in its path. Thankfully, Yamato has been in pursuit of Kazenbo and may finally succeed in putting a stop to its destructive rampage in the upcoming episode. Additionally, the ongoing battle between Raizo and Fukurokuju, two ninjas representing different factions, continues to unfold, with each determined to emerge victorious. It is possible that Episode 1065 will offer glimpses of the intensifying clash between Raizo and Fukurokuju.
Furthermore, viewers can expect the revelation of the World Government's secret concerning the enigmatic Devil Fruit. Depending on the nature of this revelation, it could significantly alter the dynamics of the story. Another intriguing element to look forward to is the exploration of why Zunesha, the colossal elephant, has made its way to Wano and why it patiently waits outside. Even without grandiose action sequences, the revelations surrounding the mysterious Devil Fruit and Zunesha's purpose should be sufficient to captivate the audience.
For those eager to watch One Piece Episode 1065, it will be available for streaming on Crunchyroll a few hours after its premiere in Japan, featuring English subtitles. Fans who prefer the dubbed format will have to wait until Funimation releases the episodes at a later date, providing an alternative viewing option.
We bring out some of the most well-known One Piece collection, all of which are available at reasonable costs. Visit our link now if you are interested in the One Piece collection!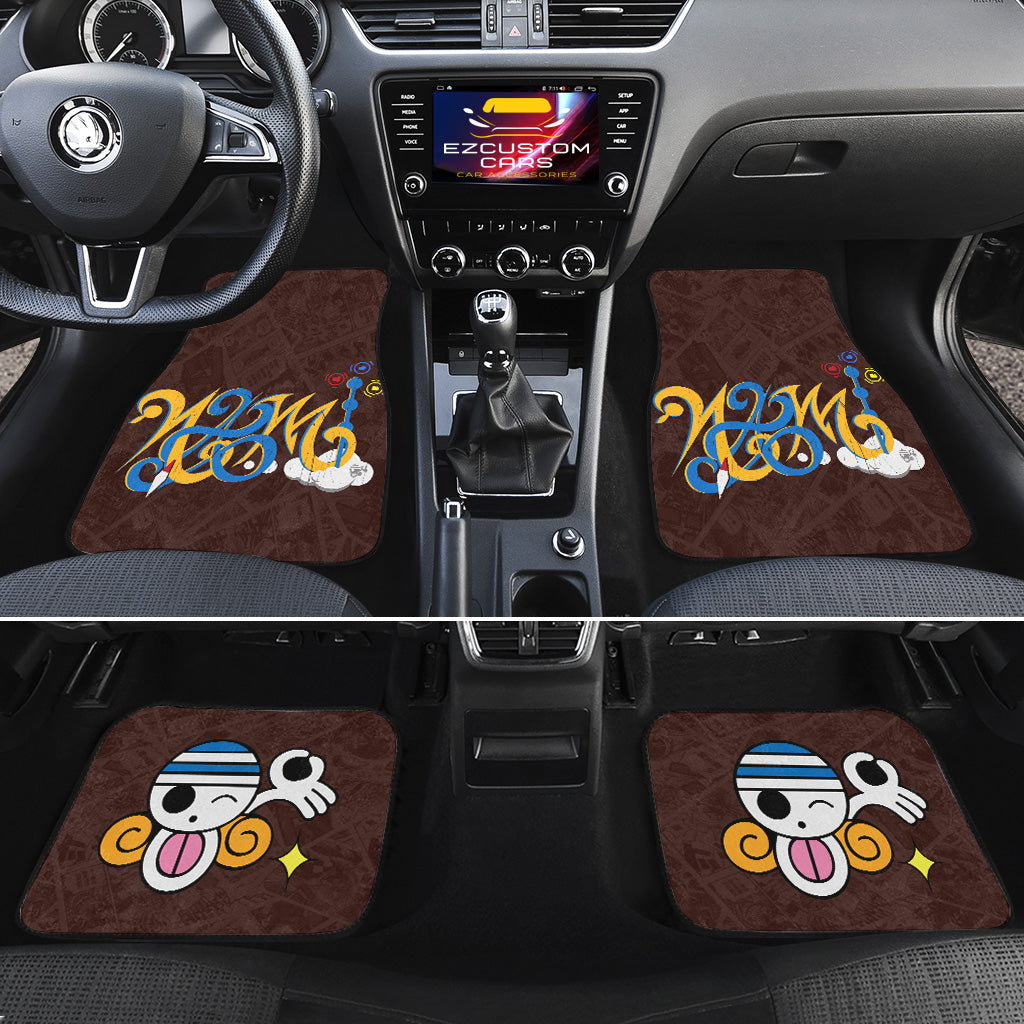 Nami, Thousand Sunny, Luffy, Zoro, Nami, Usopp, Merry