"Treatment has been a complete success," says Marc Marquez, who will do his first MotoGP laps since last October during the next Sepang test.
Marc Marquez has been authorized to return to MotoGP during the next Sepang test on February 5-6.
Due to double-vision problems caused by an enduro training accident, the eight-time world champion has been out since last October's Misano victory.
His right eye nerve damage was the same as when he was taken off a racing motorcycle for 4.5 months in 2011.
Fortunately, Marquez was cleared to return to motocross earlier this month following a two-month layoff. That led to a track day on an RC213V-S in Portimao to test his vision at high speeds, followed by a ride on a CBR600RR in Aragon a few days later.
Marquez began training for Sepang after reporting no eye concerns, and he has now been authorized to ride in Malaysia following a medical check that "reconfirmed that the treatment has been a full success."
'Throughout the winter Marquez has had continual medical checks and consultations to monitor his diplopia," said a Repsol Honda statement.
'In recent weeks the improvements in his condition saw his medical team deem his recovery sufficient to return to training on two wheels. The #93 first returned to the motocross track before trying the Honda RC213V-S in Portimao and a Honda CBR600RR in Aragon.
'Last Monday, January 24, Marquez underwent another medical check which reconfirmed that the treatment has been a complete success and the eight-time World Champion is in a suitable condition to ride a MotoGP bike.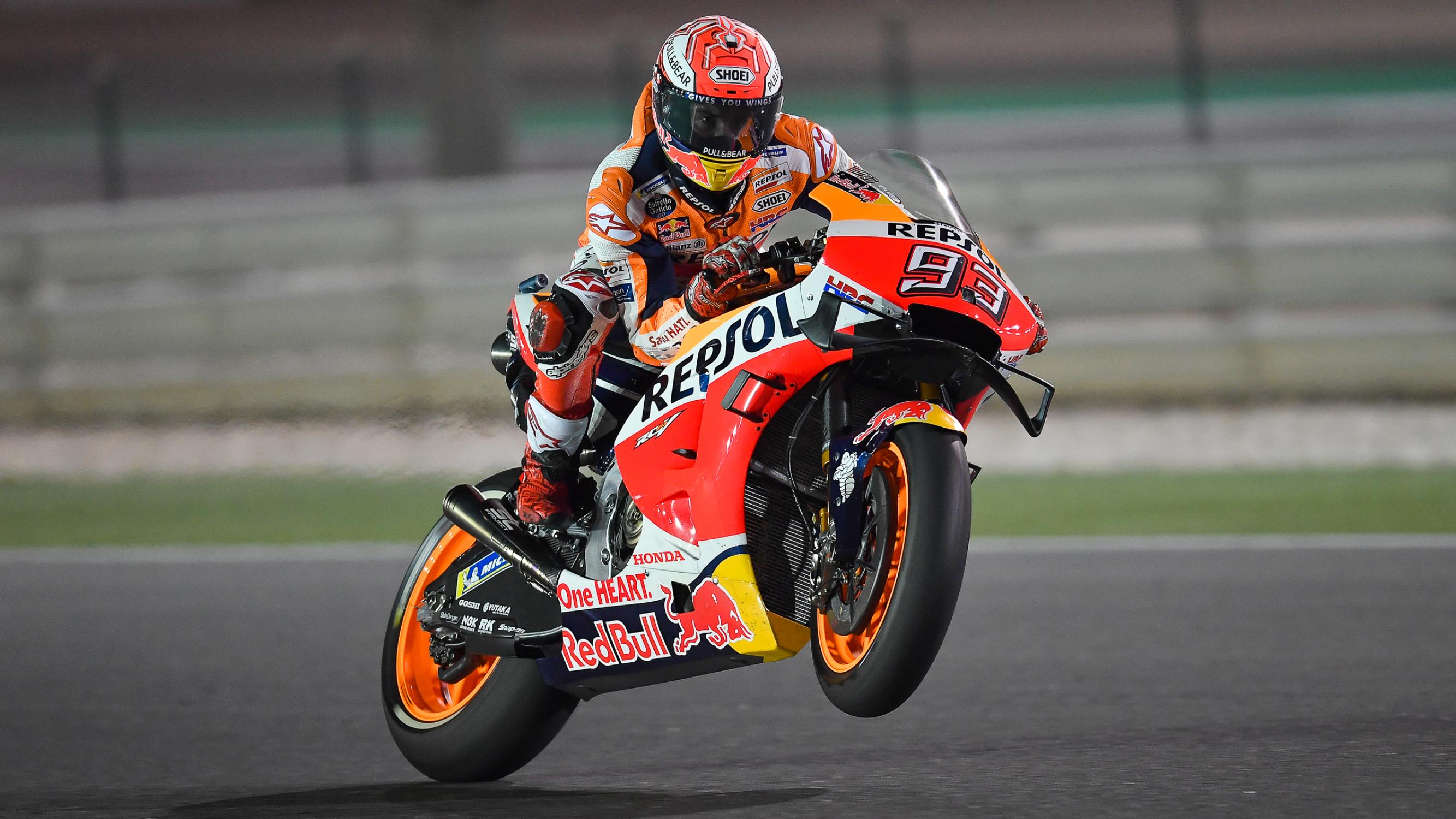 'Therefore, it has been decided that Marquez will start his 2022 campaign at the first official MotoGP Test in Sepang before heading to Mandalika, Indonesia the following week. This will be Marquez's first time back on a MotoGP machine since winning the 2021 Emilia Romagna GP ahead of Pol Espargaro.
'The Repsol Honda Team will head to the first test of the new season at full strength with Marquez alongside Pol Espargaro, who enters his second year with the team.'
Marquez is in his fourth preseason in a row recovering from an injury, having had shoulder surgery in the pre-season of 2019 and 2020 before missing the first two rounds of 2021 due to arm fracture issues.
Marquez was then held out of the final two rounds due to an eye ailment, but he still managed to win three races last season, his and Honda's only victories since 2019, when he romped to his sixth MotoGP title with 12 race wins.
The return of the 28-year-old for pre-season testing will be especially welcomed by Honda, which has created an all-new RC213V with improved rear grip and will seek feedback from Marquez before homologating the engine design at the first race in Qatar.
Joan Mir (Suzuki) and subsequently Fabio Quartararo (Yamaha) have won the MotoGP title in the two seasons since Marquez's injury.
The uniforms of MOTOGP racing drivers are currently available at the following websites for a reasonable price: