Marc Marquez, an eight-time world champion, believes he is in the greatest physical state he has been in since the beginning of the 2018 MotoGP season.
Marquez concluded the second day of testing at Sepang in eighth place, making his formal return to action for the first time since winning the Emilia-Romagna Grand Prix in October.
Despite the fact that Marquez only started his on-track recovery two weeks ago with a private track-day at Portimao, the Spaniard seemed in good form, finishing top Honda rider on both days.
"I can say that I was in a similar condition as 2018/19. It's true that I feel okay now but I started my physical training two weeks ago," said Marquez. "So, for example yesterday I was able to ride well. Today in the morning when I wanted to push I was able to ride well. 
"But at the moment it's impossible to stay the whole day at a constant pace, to be consistent, fast and pushing.
"Then today around midday the plan was to keep riding but I asked the team to stop. I was riding in a not so good way and then in the afternoon we would come back. 
"But It was unlucky that in the afternoon it rained. Anyway, this is the best training and also the best way to understand the new bike. This was the first time I rode with this new bike." 
While eighth place on the timing sheets may not appear to be particularly spectacular, the Repsol Honda rider was only two tenths slower than Enea Bastianini's fastest time as he continues to 'understand' the brand new 2022 RC213V.
Despite Sepang being one of the most challenging venues on the calendar, let alone one to test at while recovering, Marquez was optimistic following the test, stating that the 'speed is there' when needed.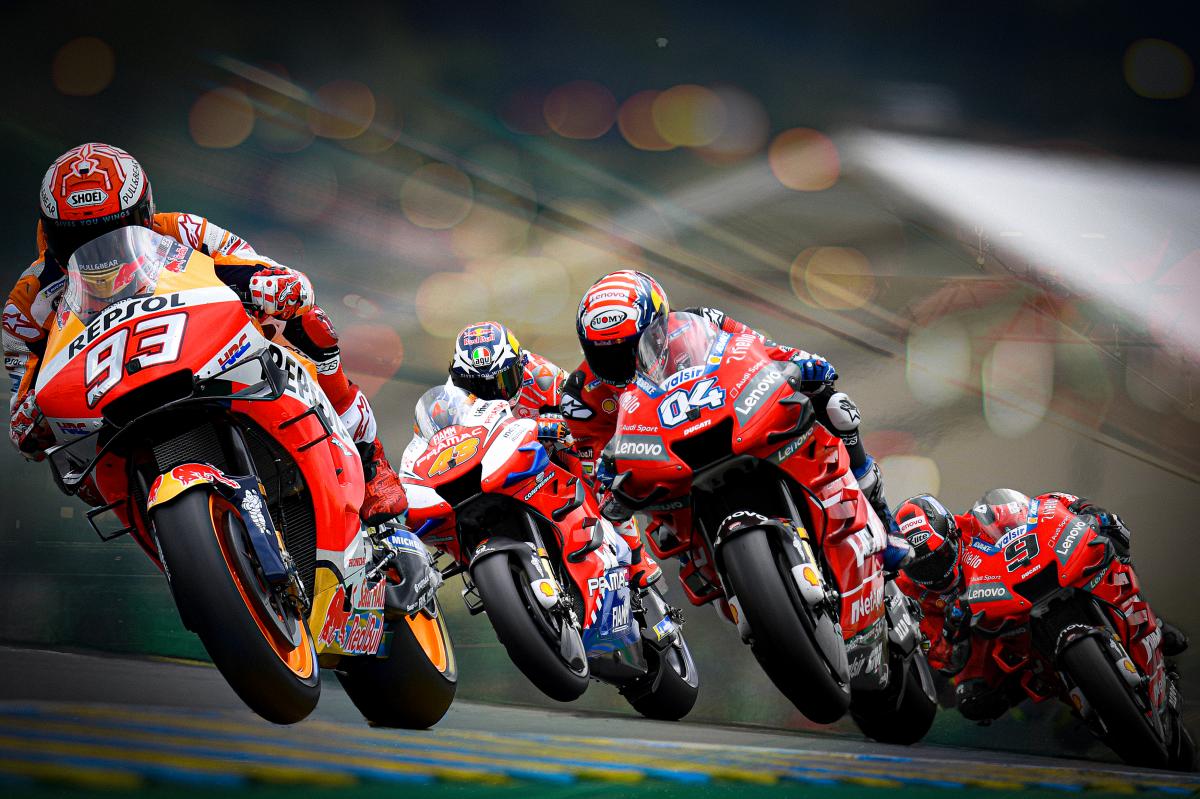 Marquez added: "I think the most difficult test was this one in Malaysia. Also it's a really physical track and is really demanding. This was the most difficult test because it was the first one.
"Now we have four days to rest and then come back and ride in Mandalika. Looking forward to staying on the bike and riding for three days and do more laps. The good thing is that the speed is there.
"This morning the speed was there. When I pushed in the midday the speed was still there. So, already yesterday I made two small mistakes and today I said I don't want to do the same mistakes again. I was just riding in an easy mode.
"In the afternoon with the damp conditions I went out again to understand this bike and I was fast again."
The uniforms of MOTOGP racing drivers are currently available at the following websites for a reasonable price: