At the 2021 Italian Grand Prix, Max Verstappen and Lewis Hamilton collided, with the Dutchman's Red Bull car landing on the Mercedes driver's head.
If Lewis Hamilton could go back in time to 2016, he would tell his younger self that the Halo device, regardless of its look or risk, is a must-have for modern Formula 1.
Hamilton was adamantly opposed to the device, which was designed to improve driver head protection, when the FIA started testing it, both from a design and a risk perspective.
"If it is going to come in I hope we have an option to use it or not because I will not be using it on my car," Hamilton told reporters ahead of the 2016 F1 season.
"I hope that's not what they're bringing, I really do. Ultimately it's the driver's protection so we should have a choice individually. I like it the way it is now and when I get in the car I know there is a certain risk."
"Safety is a very, very important issue for sure, but there are risks that we take and you have to decide how much of a risk you are going to take. For me I would rather drive without it and risk it."
Change in perspective
Hamilton wasn't alone; a number of other drivers were also opposed to the Halo system's use, and only a few months later, the Brit had been persuaded, if only slightly.
"I paid very close attention to the great briefing we were given on it," Hamilton said at the 2016 Hungarian GP.
"I take safety very seriously and I think the interesting thing, while it doesn't look great and doesn't look in the racing spirit, you can't ignore the fact that the chances are 17 percent better of saving a driver's life in the incidents that have happened in the past."
Now, following the event at the 2021 Italian Grand Prix, in which Max Verstappen's Red Bull's right rear tyre landed squarely on top of Hamilton's head, but was stopped by the Halo, causing just minor aches and pains, the Mercedes driver is completely behind the device.
"I feel very, very fortunate today," said Hamilton after the 2021 Italian GP. "Thank God for the halo which saved me, and saved my neck.
"I don't think I have ever been hit on the head by a car before. And it is quite a big shock for me.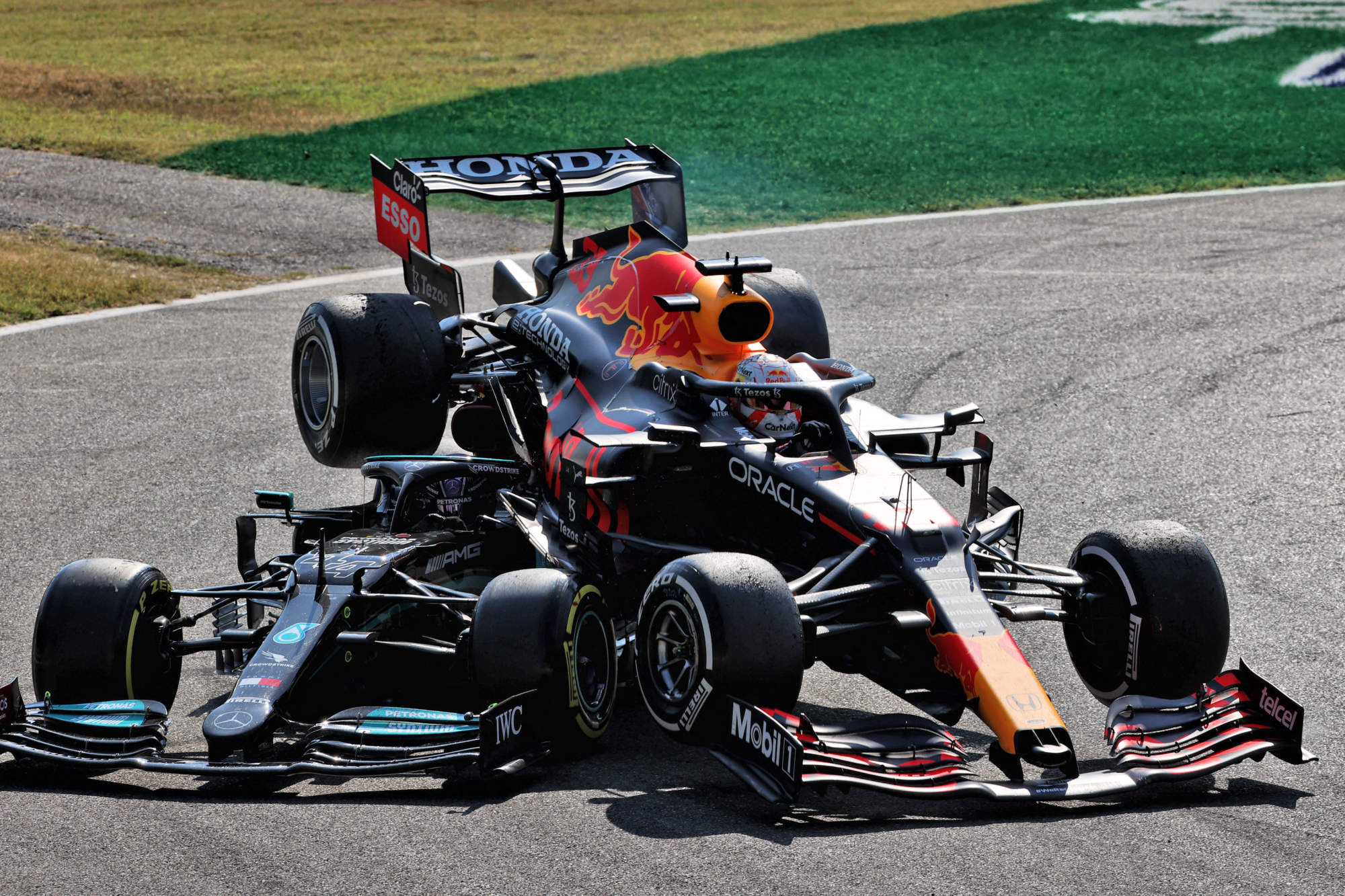 "We are taking risks and it is only when you experience something like that that you get the real shock of how you look at life and how fragile we all are. If you look at the images of the crash, my head is really quite far forward in the cockpit.
"I have been racing a long, long time. I am so grateful I am still here. I feel incredibly blessed that someone was watching over me today."
The uniforms of Formula One racing drivers are currently available at the following websites for a reasonable price: