Suzuki wants to maintain both of its MotoGP riders, but former champion Joan Mir must understand that the factory wants to continue doing "the same thing I do" after 2022.
If there is one statistic that sums up Joan Mir's difficult MotoGP title defense, it is that eleven riders – over half of the field — led a race lap this season, but the Spaniard was not one of them.
Mir's consistency on the GSX-RR is proven by the fact that he finished third overall despite not leading a single lap.
However, the reality of Suzuki's problem this winter is that the two riders ahead of Mir in the world championship, Yamaha's Fabio Quartararo (5 victories) and Ducati's Francesco Bagnaia (4), led for 99 and 150 laps, respectively.
Rins has completed five laps at the front for Suzuki this season.
The GSX-notoriously RR's poor qualifying exaggerates the laps-led advantage over their opponents, but with Mir openly frustrated with the pace of technical changes this season, progress will be required not only to return the GSX-RR to winning ways, but also to keep Mir's services in 2023 and beyond.
"I have ridden the same bike as in 2020 and I have been faster in all races. It's that easy. Joan Mir has been better than in 2020," Mir said in an interview. "The others have improved a lot and I have not been able to be in the positions in which I like to be."
Mir led for 11 laps (plus 31 by Rins) during his title-winning 2020 campaign, when he also won his first and only MotoGP race in Valencia.
"I have no reason to replace riders at this moment," Suzuki team MotoGP boss Shinichi Sahara stated at the Valencia finale when asked about the next set of rider contracts for 2023.
Those remarks will have comforted Alex Rins, who finished ten spots behind his teammate in the world championship.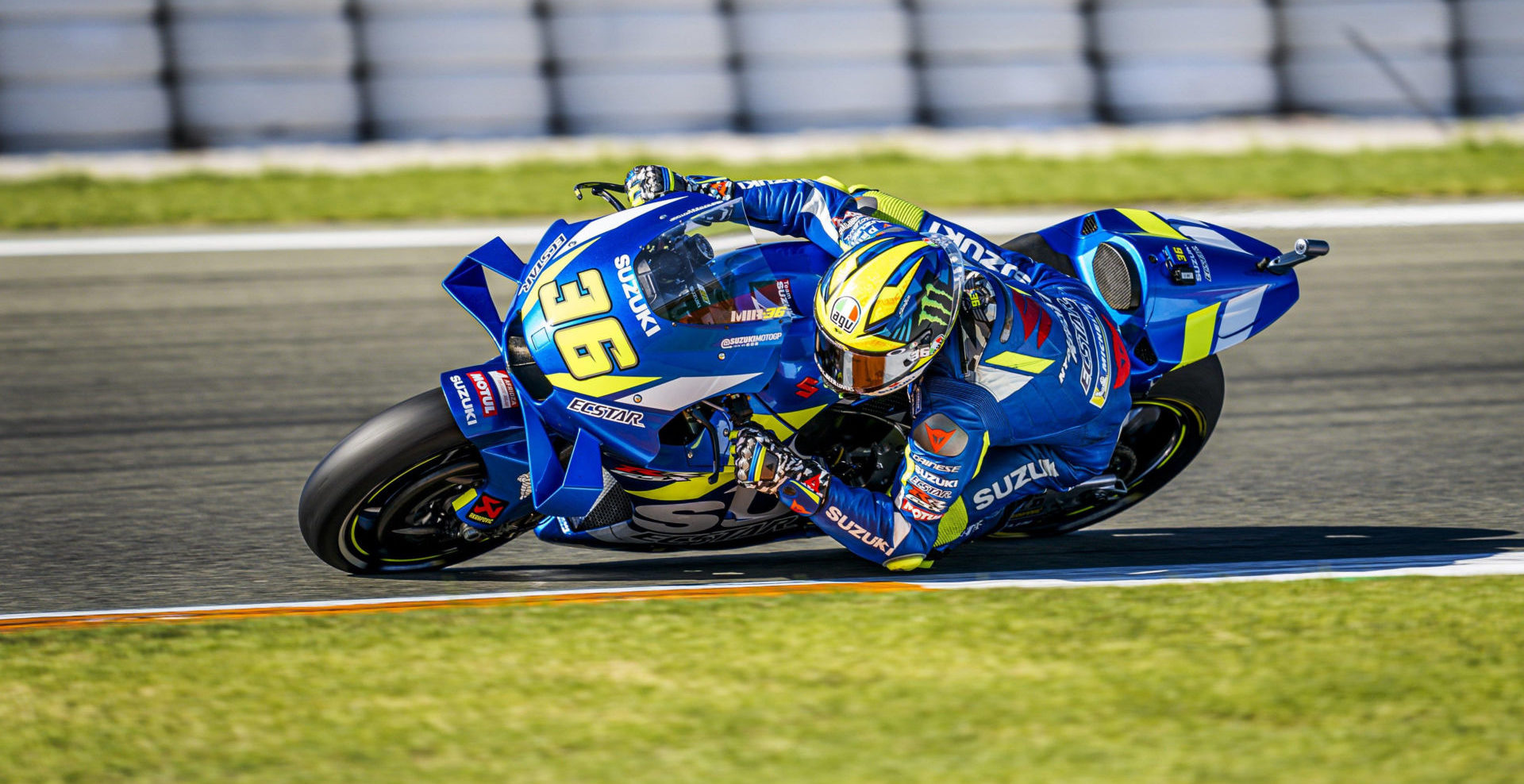 However, if the 2022 GSX-RR fails to meet Mir's expectations, competing manufacturers may be able to prise him away from the plant where he started as a rookie in 2019.
"It is important to feel the market a bit, see what we can do," Mir said, when asked if he would be prepared to renew with Suzuki before next season, or prefer to wait and see.
"I don't know what I'll do, but if I see that Suzuki wants the same thing I do, I'll surely stay."
In other words, next year's GSX-RR will need to be fast enough for Mir to at least lead races.
Several masks inspired by MOTOGP racing riders are currently available at the following websites for a reasonable price: