During his participation in the Australian Superbike season finale, MotoGP's Jack Miller celebrates a podium finish.
Jack Miller signed off his 2021 racing exploits with a rostrum – after a DNF – after a popular home appearance in the Australian Superbike finale, having ended his MotoGP season with a podium in Valencia.
Miller qualified second for his first races at The Bend Motorsport Park, behind reigning and soon-to-be 2021 ASBK champion Wayne Maxwell, riding a Caterpillar-backed Panigale V4R with standard electronics.
After six circuits, race one was red flagged with Miller (Michelin tyres) in second place behind Maxwell (Pirelli).
The #43, who had been having trouble with his starts, snatched the holeshot this time before getting caught up in some frantic passes with the likes of Maxwell and Glenn Allerton during the three-lap restart.
Aiden Wagner attempted to pass Miller, but lost the front end and threw them both to the dirt.
More red flags were displayed in race two, this time on the first lap, with Miller settling into fourth following a poor start. After passing Oli Bayliss, Troy's son, to come into third place, the double 2021 MotoGP race winner successfully chased down leaders Maxwell and Allerton.
Maxwell accelerated in the closing stages to pull 3.8 seconds clear of Allerton's BMW for a perfect double in what could be his final ASBK race.
Miller lost two seconds to Allerton and had his hands busy holding off a late assault by Cru Halliday's Dunlop-shod Yamaha to claim the final final spot.
On the slow down lap, Miller entertained the crowd with his variety of wheelies and burnouts.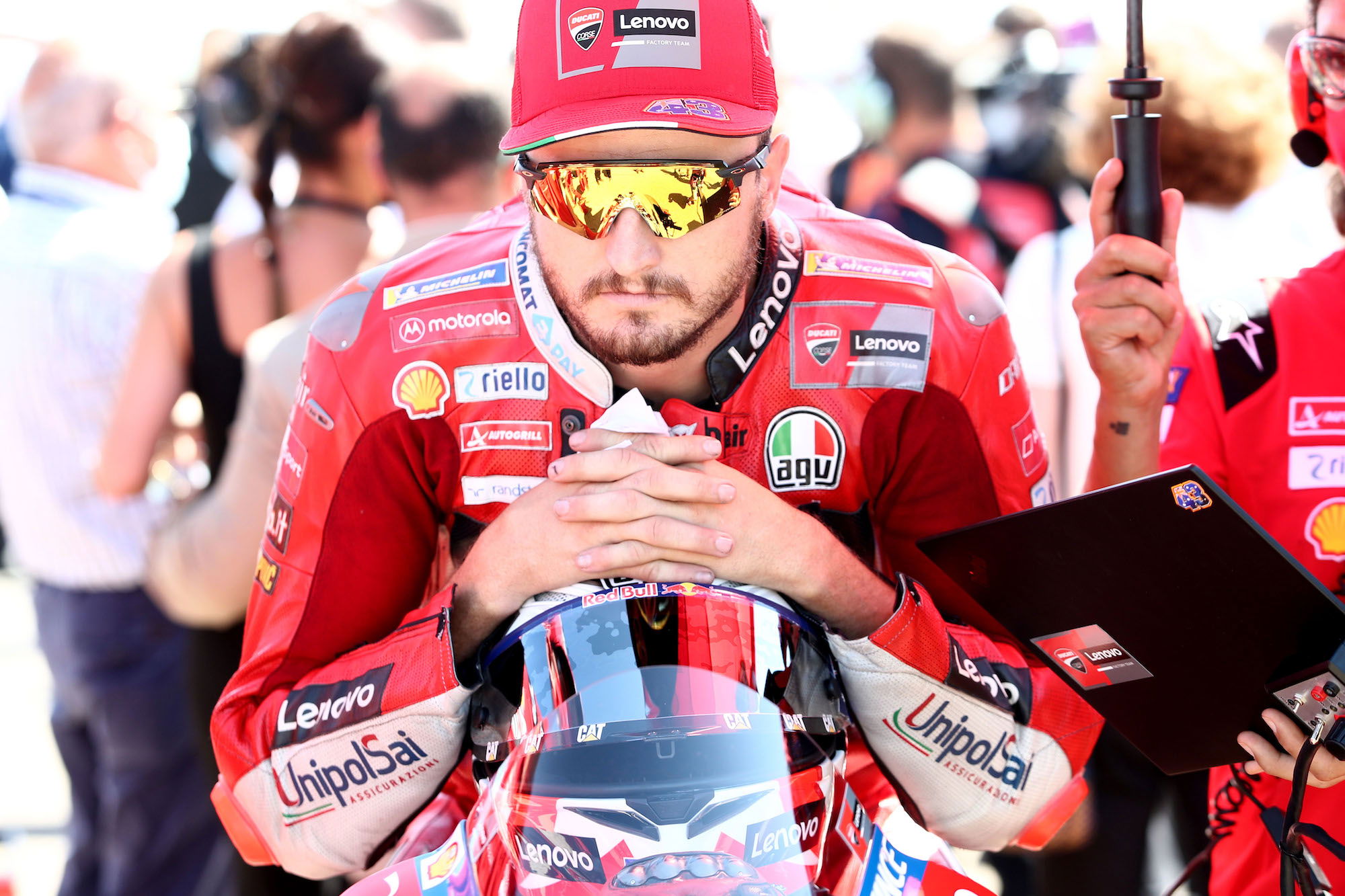 "I think we can be pretty happy with that result," said Miller, denied the chance to race in front his home Phillip Island MotoGP fans for the past two seasons due to Covid.
"The boys really rode good today. I'm normally pretty good at starts but with this thing I'm trying to take off like I'm at the traffic lights and it won't work!
"It was a lot of fun. Thanks to everyone for coming, it's awesome to see ASBK like this.
"I love racing motorcycles, that's the whole reason we're here and I'd love to come back and do it again."
During the 2022 Sepang test in early February, Miller will be back on his factory Ducati MotoGP machine.
Several masks inspired by MOTOGP racing riders are currently available at the following websites for a reasonable price: