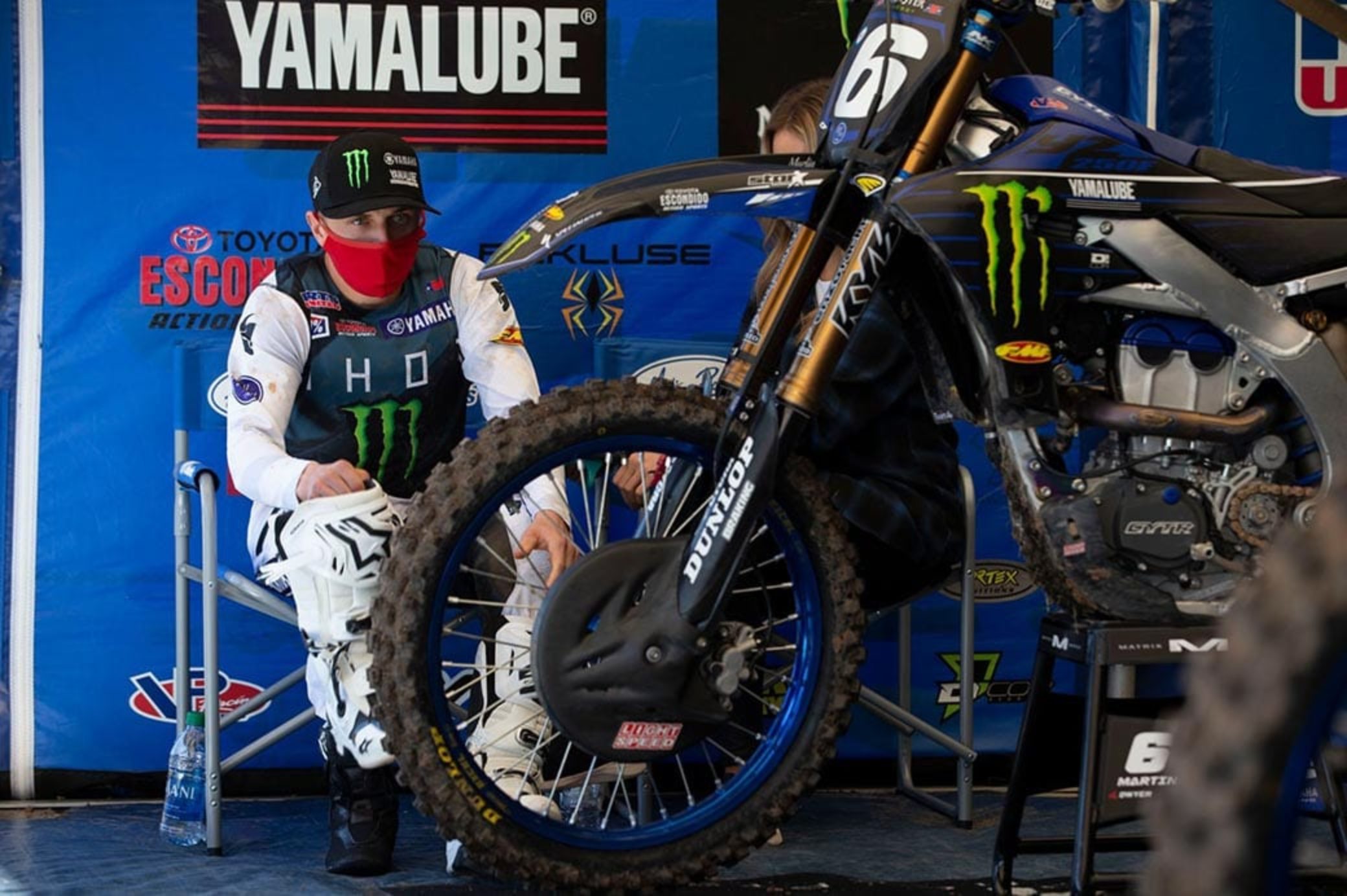 Jeremy Martin's season was ended prematurely after he injured his arm in a fall at the 2021 Ironman Motocross. After a rough landing from a high-speed fly-away jump drove the bike into a swap and the following highside sent him to the ground, the Monster Energy/Star Racing/Yamaha rider went down while battling Jett Lawrence for the lead in 250 Moto One (you can see the crash in the highlight video below, at the 43-second mark).
Martin promptly decided to stand up, removed his goggles, and gripped his arm as he went to an EMT cart, where he was immediately taken to the Alpinestars Mobile Medical Unit.
In a post-race press release, Yamaha acknowledged the severity of Martin's injuries, as well as the fact that he will miss the last rounds of the 2021 Lucas Oil Pro Motocross Championship. Martin's statement in the team communication says, "It's just a bummer for sure." "I felt that I had the pace for the win, but that's racing. We're going to heal up and shift our focus to 2022."
Martin had a difficult 2021 season overall, as a dislocated shoulder at the Orlando Two Supercross prevented him from racing the entire 250 West Coast Region of the Monster Energy Supercross Series, and a broken wrist at the Thunder Valley Motocross disrupted his Lucas Oil Pro Motocross Championship hopes.
Thanks to overall victories at Spring Creek, Washougal, and Budds Creek, Martin is ranked fourth in the 250 Class point standings.
The uniforms of MOTOCROSS racing drivers are currently available at the following websites for a reasonable price: