HUNTER LAWRENCE AND KEN ROCZEN FINISHED IN THE TOP FIVE AT ORLANDO 2 SUPERCROSS
The 2021 AMA Supercross series went underway this weekend at Camping World Stadium for the final race of the Orlando doubleheader.  The 250SX West Region series began with this event. Ken Roczen got out to a poor start but worked his way up. He eventually battled Justin Barcia and Eli Tomac in a three-way fight. He tried for third near the end but was unable to make the pass before the checkered flag, so he had to settle with fourth. Roczen now has a six-point lead over Orlando 2 winner Cooper Webb in the championship chase.
Hunter Lawrence, a 250SX West competitor, started his 2021 season in Orlando after seeing his brother and 250SX East contender Jett Lawrence race the first seven events of the year. The Australian put in a strong performance throughout the day, finishing fifth in qualifying and third in his heat race. A lap-one red flag forced a restart after he started third in the main event. Lawrence began 10th the second time around, but battled his way through the pack to finish fifth.
KEN ROCZEN (TEAM HONDA HRC)- AS IT HAPPENED
"Orlando 2 was a good night for us, even though it may not look like it on paper. I felt really good in the heat race, getting the holeshot and first gate pick in the main event. The 250 riders were racing, and as soon as they moved the Tuff Blocks, I noticed that my rut was actually very rough and had a big kicker in it. As the gate dropped, I fed my clutch and my front wheel just hit that kicker dead on and my front popped up and really messed me up. I went around the first turn in 22nd, and by the first segment I clocked in at 17th position. I really had to do some work, and then I got behind [Eli] Tomac and [Justin] Barcia. I definitely had more speed, but I just couldn't quite make the pass happen right away. Once I got by Tomac, I tried to reel in Barcia but just didn't have enough time, so ended up getting fourth. I felt like I was riding really well, even though I always had someone in front of me. Ideally, if I could've made a couple of passes to have a clear lap, I could've really put in some good time, but that just wasn't in the cards tonight. We did some damage control and came in fourth and I'm really looking forward to Daytona. I've always wanted to win that round, so I'm going to put all my focus on that."
HUNTER LAWRENCE (TEAM HONDA HRC)- AS IT HAPPENED
"My Supercross season debut was pretty good; I'm pretty happy with it. We checked off a lot of the goals we had set during the preseason, with the limited time we had coming back from my shoulder recovery. That held me back a little bit, to be honest. The strength was a big issue, but cardio and fitness have been great and I'm feeling really good; I need to keep building strength.
We just finished the sixth week on the bike, so I can't complain. My starts were good until a restart in the main event. I put in some good, hard laps and was able to charge all the way back up to fifth from a pretty bad start. I'm content with the night. I got a solid one on the board and I'm looking forward to gaining more strength in my shoulder and coming back swinging at Daytona in two weeks. Massive shout-out to the team and all the fans supporting."
ERIK KAHOE (TEAM MANAGER)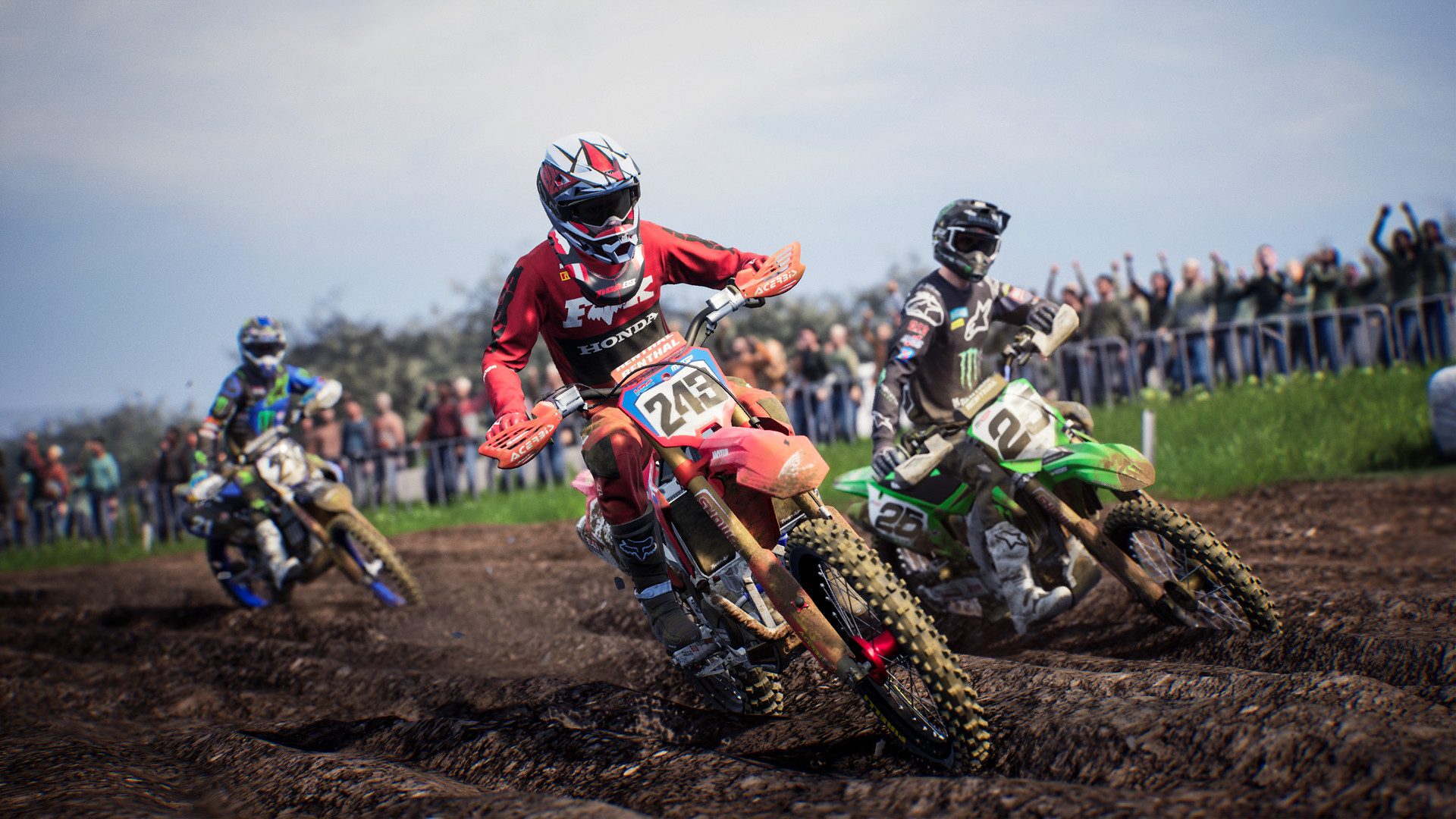 "Hunter had a solid start to the 250SX West series, meeting his goal to be top-five. He continues to get stronger after his off-season shoulder repair and will continue to build his strength as the series continues. Ken worked hard all day to get comfortable on the tough, hard-packed track conditions. After a solid heat-race win, things were set for a good start position in the main event. Unfortunately, a bad rut after the gate caused Ken to wheelie and he found himself finishing the first lap mid-pack. Ken put his head down and battled through the pack, ultimately ending up with a solid fourth-place finish and earning valuable championship points. The team is looking forward to a quick off weekend break to get prepared for the Daytona Supercross."
The uniforms of MOTOCROSS racing drivers are currently available at the following websites for a reasonable price: