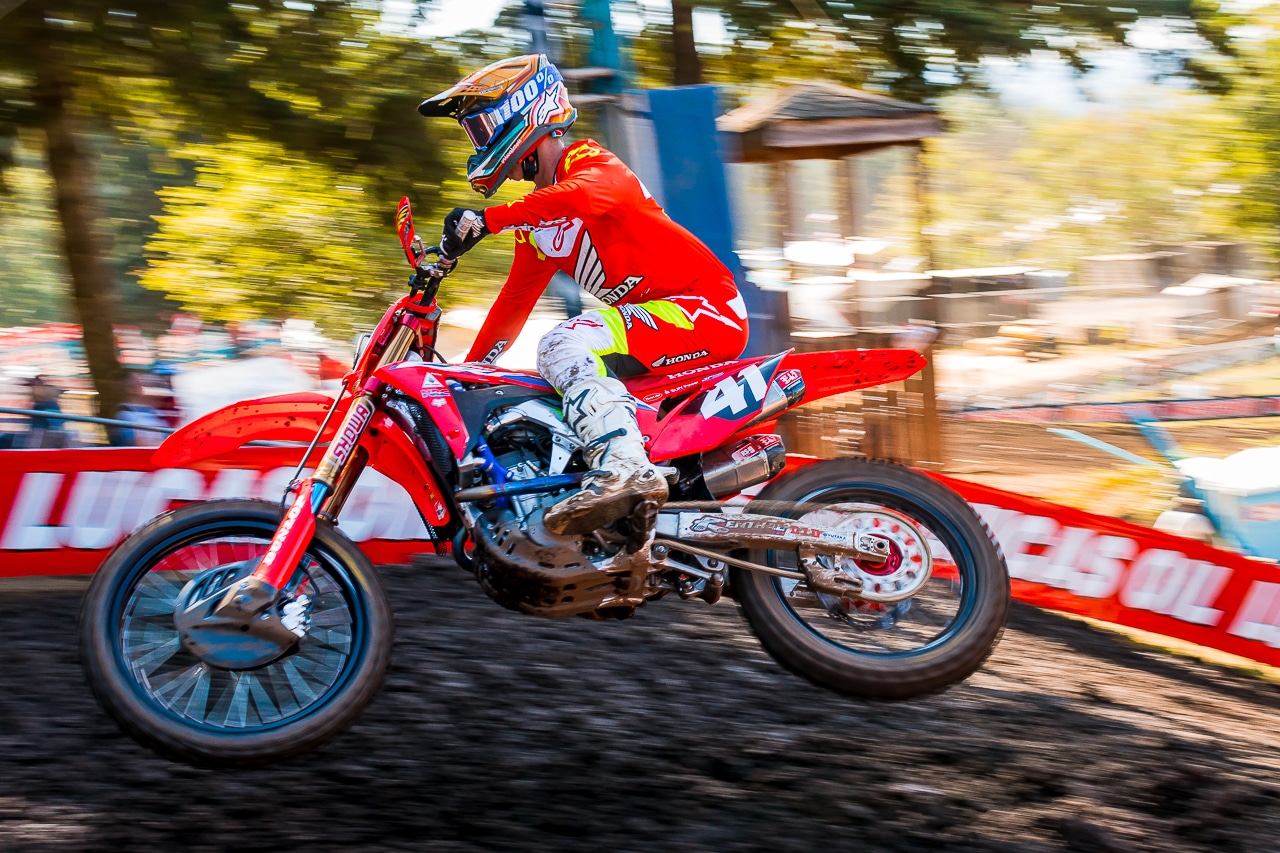 Hunter Lawrence, riding for Team Honda HRC, ticked a significant box this season by competing in every Supercross and Motocross race.
The older Lawrence brother comes into the season wanting to complete both championships in 2021, after making major modifications to his program heading into the season.
Throughout the Monster Energy Supercross season, he remained in contention for the 250SX West region championship, and then carried out his plan by finishing third overall in the Lucas Oil Pro Motocross Championship.
While it wasn't everything he had hoped for, the 22-year-old is entering the offseason with a solid year to build on as he prepares for the 2022 season.
"I'm happy to finish off the season – 8/10 would do it again [laughs]," Lawrence joked. "I got third overall and obviously I would've loved more, but considering where we were at the start of the year, then going through Supercross, and making it to every race this year was a huge goal of ours.
"The past few years have been really tough with injury, so that was a big box that we checked this year. The team getting some race wins, a few overalls, some podiums and Jett's championship was a good year and something great to build on for next year.
"I'm looking forward to some time off now to reflect with the team. A massive thank you to them, as they've been awesome; I couldn't have asked for a better team and support all year long. I'm really excited get into next year."
Lawrence will return to the factory Honda team in 2022 after a great season, looking to win his first championships in America.
The uniforms of MOTOCROSS racing drivers are currently available at the following websites for a reasonable price: