Max Verstappen claims he has no idea what happened with Lewis Hamilton during practice, which resulted in the Formula One title contenders briefly going wheel-to-wheel.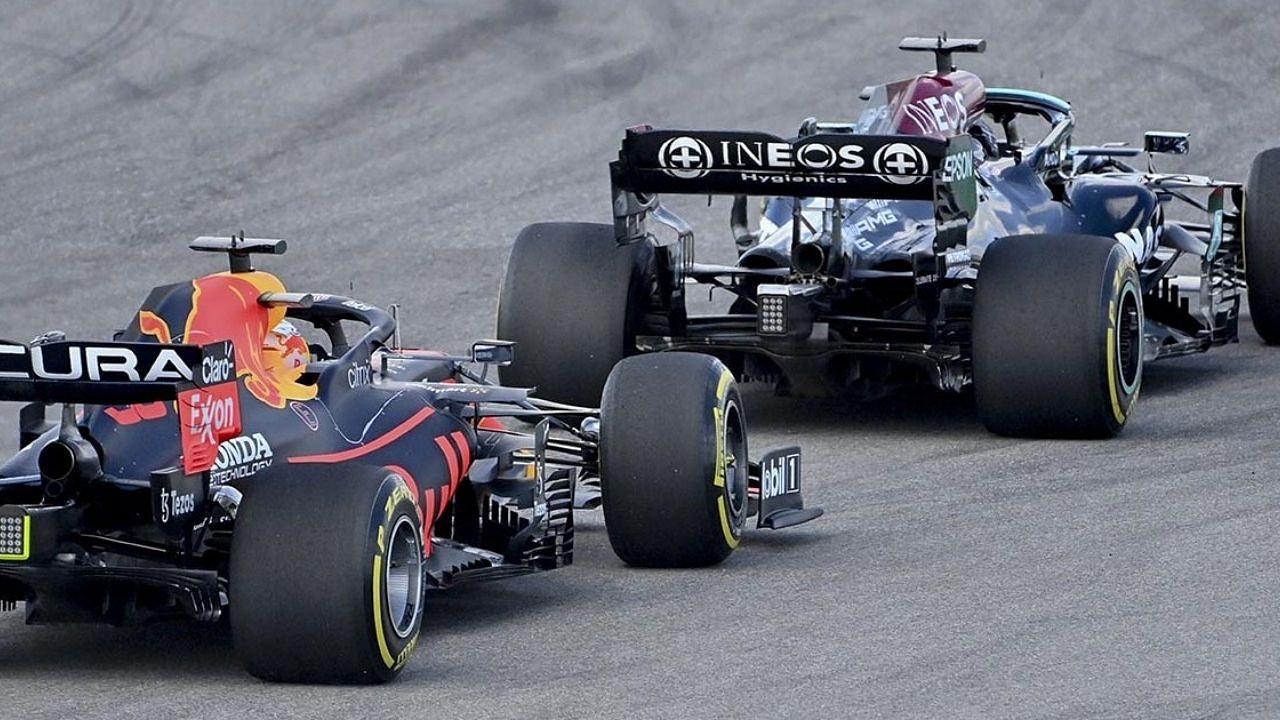 During second practice for the United States Grand Prix at the Circuit of the Americas on Friday, Hamilton and Verstappen were close as they both looked to start pushing laps.
Verstappen slowed for a flying lap at the final corner, only for Hamilton to appear up the inside and past him.
Verstappen chose to keep pushing around the final corner while running over the exit kerb, keeping side-by-side with Hamilton as they crossed the finish line.
The title contenders ran wheel-to-wheel all the way down the main straight and up the hill into Turn 1, when Hamilton took the inside line and took the lead.
As he pulled away at Turn 2, Verstappen pulled out of his lap and instantly raised his middle finger to Hamilton.
"Ha, stupid idiot," Verstappen said over the team radio. His racing engineer then advised him to "ignore it, don't worry about it."
When asked about the incident with Hamilton following the second practice session, Verstappen admitted he wasn't sure what happened.
"Yeah I don't know, I mean we were all lining up to go for a lap," Verstappen said. "So I don't really understand what happened there."
With six races remaining this season, Verstappen entered in Austin leading Hamilton by six points in the drivers' standings.
Verstappen stopped his low fuel run on the soft compound tyre due to frustration with traffic during his qualifying simulations. He finished eighth in second practice, 0.8 seconds behind Red Bull teammate Sergio Perez, who had the fastest time.
"On the soft tyre I didn't put a lap, but overall, it's not easy out there you know," Verstappen said. "The track is quite bumpy and to find the right compromise with the car hasn't been the easiest so far.
"But I mean, there are a few positive things to look at. And we'll continue to work on that also overnight. It didn't particularly feel bad on the short run, it was just a mess with the traffic."
Several masks inspired by Formula One racing drivers are currently available at the following websites for a reasonable price: