In the highly anticipated third season of Demon Slayer, fans are buzzing with excitement about the role of Genya Shinazugawa. Introduced briefly in the first season, Genya has now taken center stage in the current season, particularly after his encounter with one of Hantengu's avatars in the previous episode. However, episode 5 shifted the focus to Gyokko's arrival in the village, diverting attention from Genya's storyline. In the episode, the Mist Hashira, Muichiro, successfully rescued Kanamori-san and hurried toward Haganezuka's shed. However, Muichiro's progress was halted by the arrival of Gyokko, leading to a fierce battle between them. Meanwhile, Tanjiro found himself facing off against Sekido, Karaku, and Urogi alone. With Nezuko's assistance, Tanjiro managed to imbue his sword with a vibrant red color and activate his Demon Slayer Mark, allowing him to decapitate the heads of the three adversaries. Towards the end of the episode, Tanjiro felt relieved when he witnessed Genya severing Aizetsu's head. However, his relief turned to fear as he noticed that Genya's appearance had taken on a resemblance to that of a demon. This raises questions about Genya's fate in the upcoming episode of Demon Slayer. Please note: The following discussion contains spoilers from the Demon Slayer manga chapters. What lies ahead for Genya in Demon Slayer season 3 episode 6? Despite having his vital spot pierced by Aizetsu's spear and suffering from severe bleeding, Genya will miraculously survive in the next episode. The change in his appearance is attributed to a secret ability that will be unveiled soon. Genya Shinazugawa possesses the temporary ability to acquire a demon's powers by consuming their live flesh. This explains the transformation in his appearance, resembling that of a demon. Genya's unique ability has allowed him to remain a part of the Demon Slayer Corps despite his inability to perform Total Concentration Breathing. In the upcoming episodes, Genya, Tanjiro, and Nezuko will join forces to locate all the bodies of the Upper Moon 4 demon and eliminate it. Tanjiro's deductive and analytical skills will once again prove crucial as he guides Genya in pursuing and tracking the elusive fifth body hidden in the woods. The battle will escalate until they defeat Hantengu's form, representing the emotion of fear. Looking ahead to Genya's fate in the series, his character carries a poignant backstory that has created a significant rift between him and his brother, Sanemi Shinazugawa. Sanemi was forced to kill their own mother, who had turned into a demon. Unaware of his mother's transformation, Genya held Sanemi responsible for killing a member of their own family. Their paths diverged, but Genya eventually came to realize his misjudgment. This realization fueled his determination to grow stronger and aspire to become a Hashira, hoping to earn his brother's acceptance and forgiveness. Genya's confrontation with Kokushibo, the Upper Moon 1 demon, during the Infinity Castle arc was a pivotal moment. Consuming the demon's hair granted Genya Kokushibo's abilities. Although Genya sustained severe injuries during the battle, the consumption of Kokushibo's hair enabled him to regenerate instantly. He also consumed Kokushibo's sword, which was crafted from the demon's flesh. Genya's strategic move included firing a bullet that not only inflicted damage on Kokushibo but also sprouted roots that ensnared him to the ground. This created an opportunity for Gyomei and Sanemi to deliver the final blow, ultimately killing Kokushibo. Sadly, Genya succumbed to his grievous injuries, his body crumbling away in the arms of his brother, Sanemi. The Wind Hashira was left distraught and anguished as he witnessed the tragic demise of his younger sibling.
Despite his short-lived appearance in the series, Genya Shinazugawa's character arc was filled with sorrow, redemption, and sacrifice. His sad backstory, marked by the unfortunate event of his mother turning into a demon and his subsequent misunderstanding of his brother's actions, created a deep rift between them. However, as the series progressed, Genya came to realize his mistakes and sought to become stronger, yearning for his brother's acceptance and forgiveness.
Genya's role in the battle against the Upper Moon 1 demon, Kokushibo, showcased his determination and resilience. By consuming the demon's hair, he gained temporary access to Kokushibo's abilities, which played a crucial part in weakening the formidable foe. Even when sliced up by Kokushibo's attacks, Genya's unique ability allowed him to regenerate instantly, displaying his tenacity in the face of danger.
His actions during the battle proved instrumental in trapping Kokushibo, enabling his fellow Demon Slayers, Gyomei and Sanemi, to land the decisive blow. However, the toll on Genya's body was immense, and he ultimately succumbed to his injuries, fading away as Sanemi held him in his arms. It was a poignant and heart-wrenching moment that highlighted the depths of their bond and the sacrifices made in the pursuit of victory.
As the story of Demon Slayer progresses, the fate of Genya Shinazugawa leaves a lasting impact on the narrative. His character, marked by tragedy and redemption, serves as a testament to the resilience and unwavering spirit of the Demon Slayers in their fight against the forces of darkness.
Stay tuned for more exciting developments in the Demon Slayer anime and manga as the series continues to captivate fans with its gripping storytelling and memorable characters.
We bring out some of the most well-known Demon Slayer collection, all of which are available at reasonable costs. Visit our link now if you are interested in the Demon Slayer collection!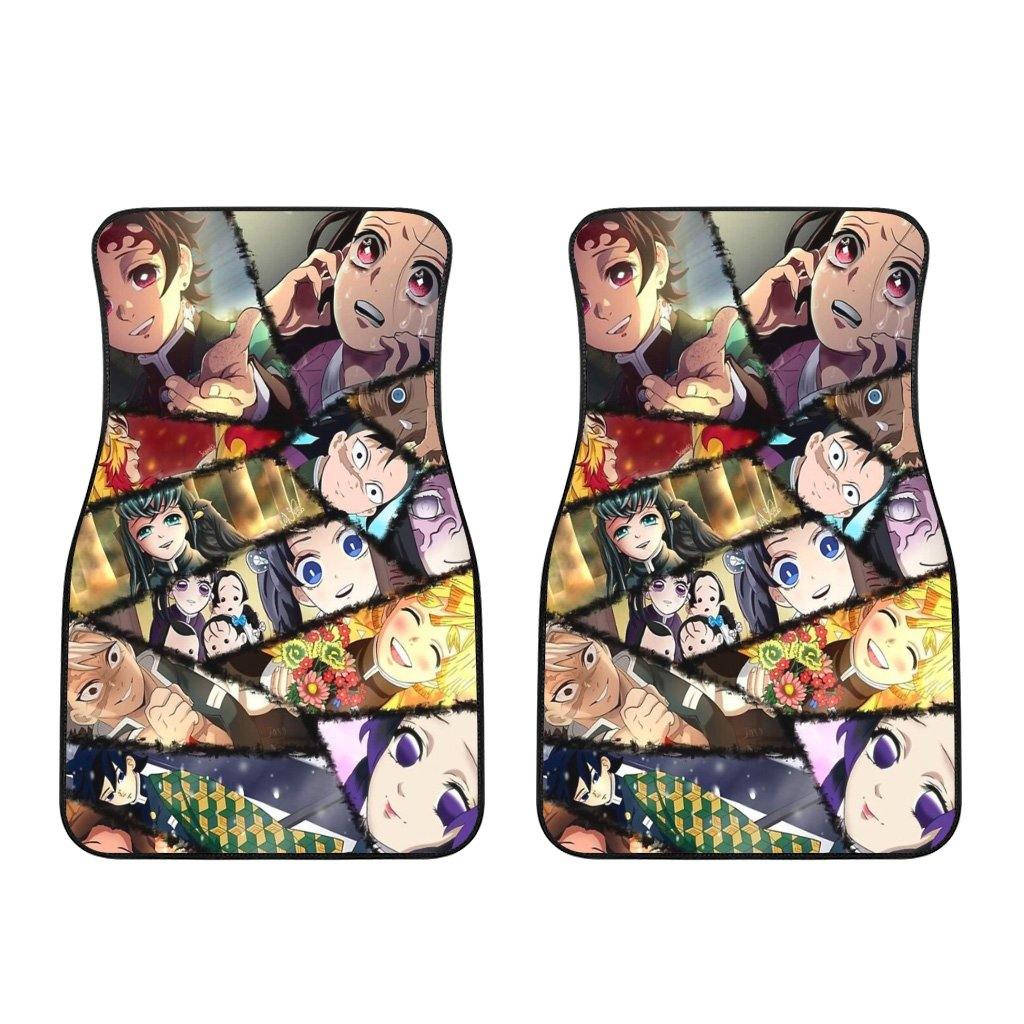 Shinobu, Tanjiro, Nezuko, Inosuke, Zenitsu, Uzui, Demon Slayer, Kimetsu no Yaiba