Fernando Alonso is enjoying the title race between Lewis Hamilton and Max Verstappen, but believes Hamilton will keep his cool as the competition heats up.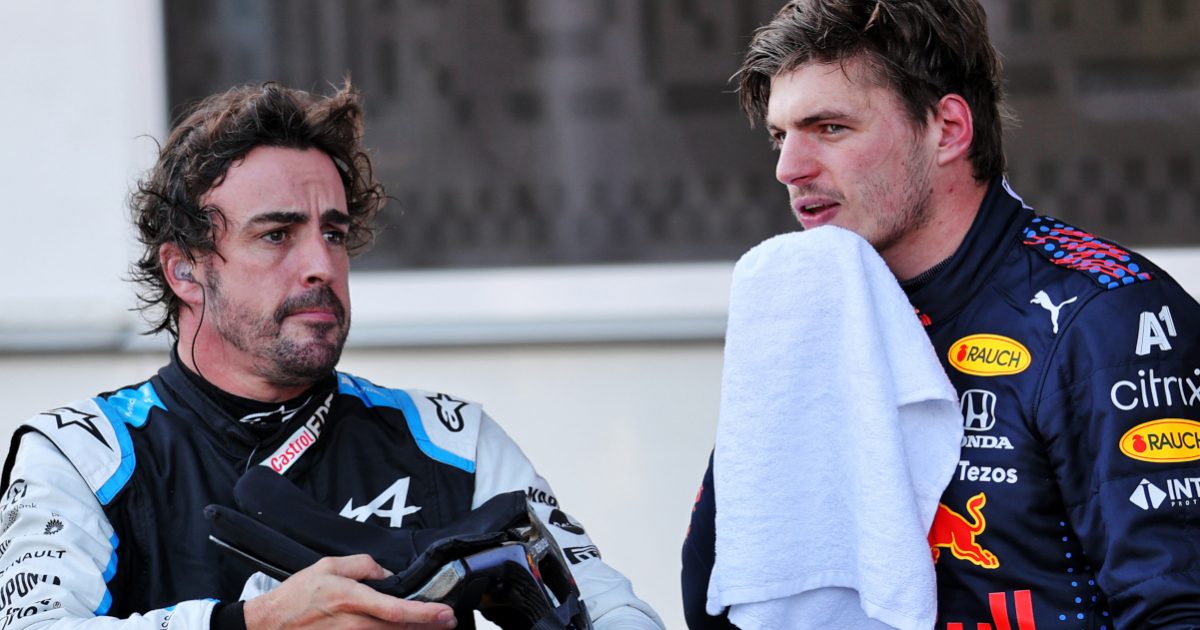 Fernando Alonso feels Lewis Hamilton will crack under the pressure of competing for the championship with Max Verstappen.
The Spaniard has been enjoying watching the rivalry between the two drivers develop throughout 2021, with Verstappen leading the standings by 12 points heading into the Mexican Grand Prix.
Alonso believes Hamilton – with whom he was teammates at McLaren in 2007 – will be forced into making mistakes, hence he is backing the Dutchman to win.
"Do I think Lewis will succumb to the pressure? Yes, thanks to Max. 100 percent," Alonso said.
"When Lewis only has to fight with his teammate Valtteri Bottas for the title, everything is great. Now he feels some pressure and he gets into trouble."
Alonso has also intimated that he believes it is more difficult for a non-British driver, a fact he has alluded to in remarks about the sport's "different regulations for different people."
"Then you see during this season that that British machine starts running again," the two-time World Champion argued. "Max handles that very well. It's a very interesting championship, also off the track."
Silverstone and Monza collisions
During their title fight, Verstappen and Hamilton have collided twice. The first collision occurred on the first lap of the British Grand Prix, when Verstappen collided with the barriers, earning Hamilton a 10-second penalty. Despite this, the Mercedes driver won the race, and Red Bull's appeal was dismissed.
A second collision occurred at the Italian Grand Prix, and both drivers were eliminated from the race. Verstappen was found to be more at fault on this occasion, and as a result, he earned a three-place grid penalty for the next race.
Alonso thinks that these incidents were not judged in an equal manner.
"Look at the two incidents between Max and Lewis, this year," the Alpine driver said. "Those are not judged equally in my opinion.
"After the contact in Silverstone, Red Bull intervened, but otherwise it remained fairly quiet.
"After the crash in Monza there was much more talk. And Max got a grid penalty for the next race. I don't think anyone understood that. But that's also part of that pressure from certain corners."
"I respect enormously what both Max and Lewis are achieving," Alonso said of both title contenders' abilities.
"They are at their top level every weekend. Whether it's wet, dry or very windy. The way Max stepped in at Red Bull and was right there, I don't think anyone is capable of doing that."
Several masks inspired by Formula One racing drivers are currently available at the following websites for a reasonable price: