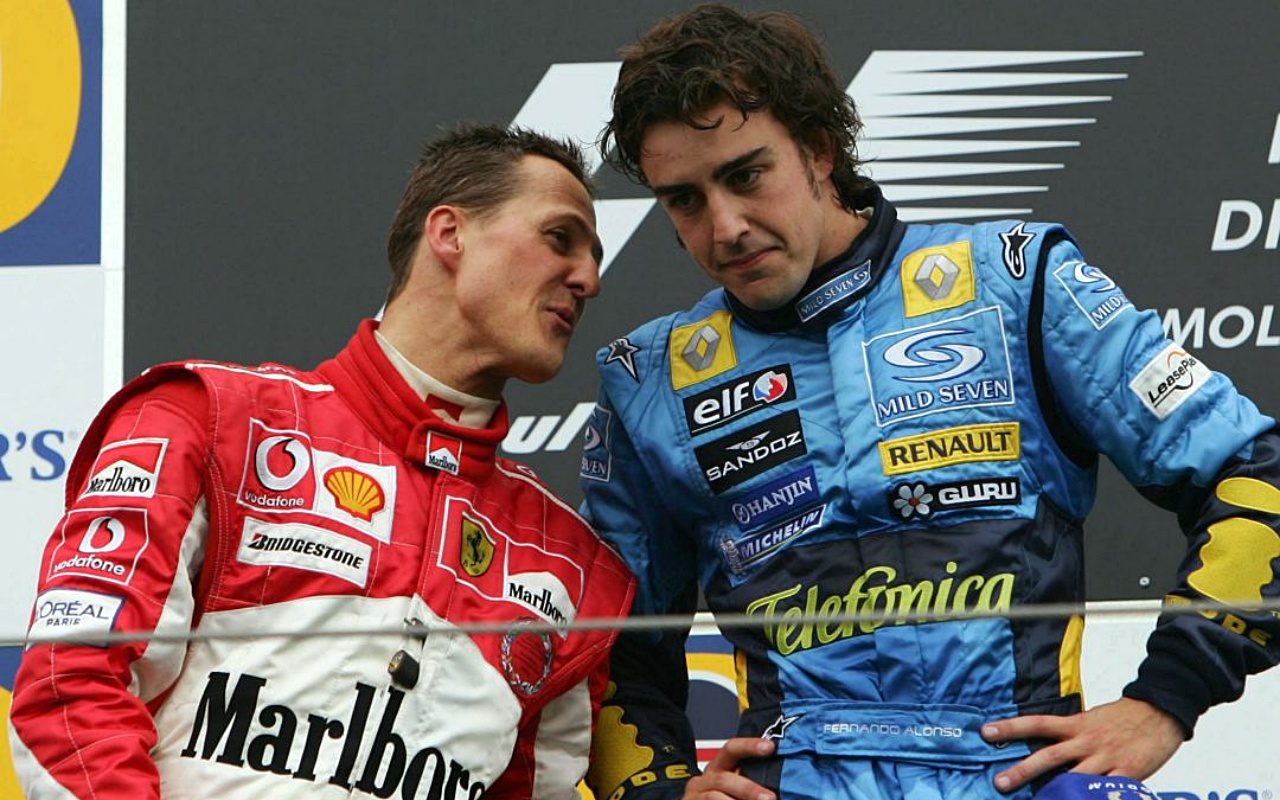 "Almost everything" about Mick Schumacher, according to Fernando Alonso, reminds him of the German's father, Michael Schumacher.
During Michael Schumacher's final years with Ferrari, Alonso and Schumacher had a classic rivalry, with Alonso ending the seven-time World Champion's dominance by winning the 2005 Drivers' Championship.
Up until Alonso's victory, Schumacher had won five Drivers' titles in a row, and in 2006, Alonso won again, this time after a considerably more serious challenge from Schumacher.
In 2021, Alonso will compete with Michael's son Mick, and the Spaniard already sees a lot of similarities.
"It is really something special to have him in F1," Alonso said.
"He reminds me a lot of his father. In body language, in facial expressions, with almost everything. He even has the same abbreviation as his father on the time monitor. I find that very touching."
Alonso's Alpine team is now in 5th position in the Constructors' Championship, while Schumacher's Haas team is at the bottom of the standings and has yet to score a point in 2021.
However, because Alonso idolizes Schumacher's driving style, he hopes to see the 22-year-old in a more competitive car soon.
"I like him a lot, I like his style, I like that he is in F1. I can only wish him a better car soon," said Alonso.
The uniforms of Formula One racing drivers are currently available at the following websites for a reasonable price: