Andrea Dovizioso concluded after two days of MotoGP testing in Sepang that there is presently just one way to be fast on the 2022 Yamaha: the Fabio Quartararo way.
When asked by Crash.net if the large margin on the Sepang MotoGP test timesheets between Fabio Quartararo and the other Yamahas was also emblematic of race performance, Andrea Dovizioso offered a typical forthright answer.
On the last day, world champion Quartararo was sixth, while factory teammate Franco Morbidelli was 21st. Dovizioso, who was also riding a 2022-spec cycle, was the satellite WithU RNF team's 23rd quickest rider.
It was a repeat of last season, when Quartararo claimed five of Yamaha's six race victories and ten of the team's 13 podium finishes.
"I can't be happy about the speed and also the pace," replied Dovizioso, title runner-up for Ducati from 2017-2019. "I think in this moment there is just the way of Fabio to ride this Yamaha. 
"Because it showed last year, but also in these two days of testing, if you don't use the bike like him, it's very difficult to be fast.
"It's very strange. I mean you have to ride in that way to be competitive, because there are some really good things about the bike and you have to use them like him, the braking and middle of the corners.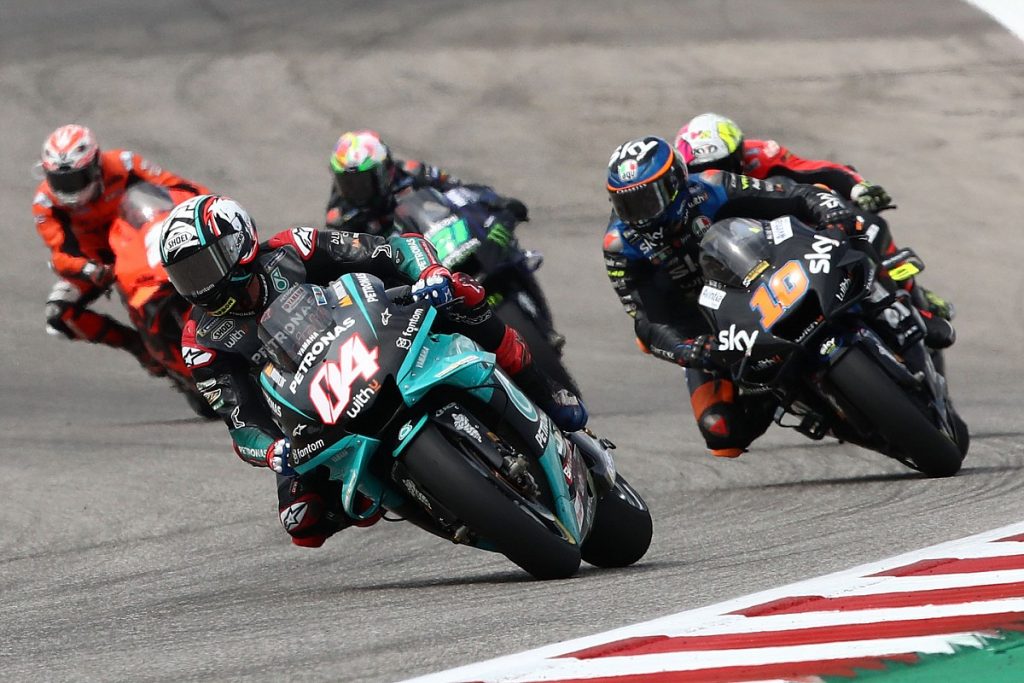 "But on the exit the bike is not that good and you have to not use too much the exit to be fast. And that is difficult, to be fast in that way. Like Fabio is doing.
"I was trying to study the data, but it's very difficult to copy other riders. You can be better; you can analyse and understand and it's something you have to do. But it's just to understand, you can't copy other riders [completely], you can just be a bit better in some areas. Overall you have to try to find your way.
"But it looks like, in my opinion, in this moment there is just that [Quartararo] way. So that's why it takes time for me."
"He's braking really good, deep, and makes a lot of spin in the middle of the corners and is letting the bike go," Dovizioso said when asked how Quartararo handles corner exit.
"He doesn't try to use a lot the rear grip to accelerate fast, he tries to do the time on the braking and in the middle of the corners. And he's really good to do that."
Dovizioso, who raced the 2019 Yamaha for five races at the end of last season, now has three more days of testing at the new Mandalika track to get used to the 'Quartararo style' before the first round in Qatar.
The uniforms of MOTOGP racing drivers are currently available at the following websites for a reasonable price: